We provide a range of services tailored for the higher education sector.
Since our first project in HE, with the University of Portsmouth in 2003, we've worked with over 50 HE institutions including universities, colleges and a variety of organisations that support the sector. We know and understand higher education.
Research and discovery
We do user research, user testing, stakeholder research, competitor reviews and website assessments. Based on collected evidence and working with in-house teams we help our HE clients to create user personas and map the journeys of their users.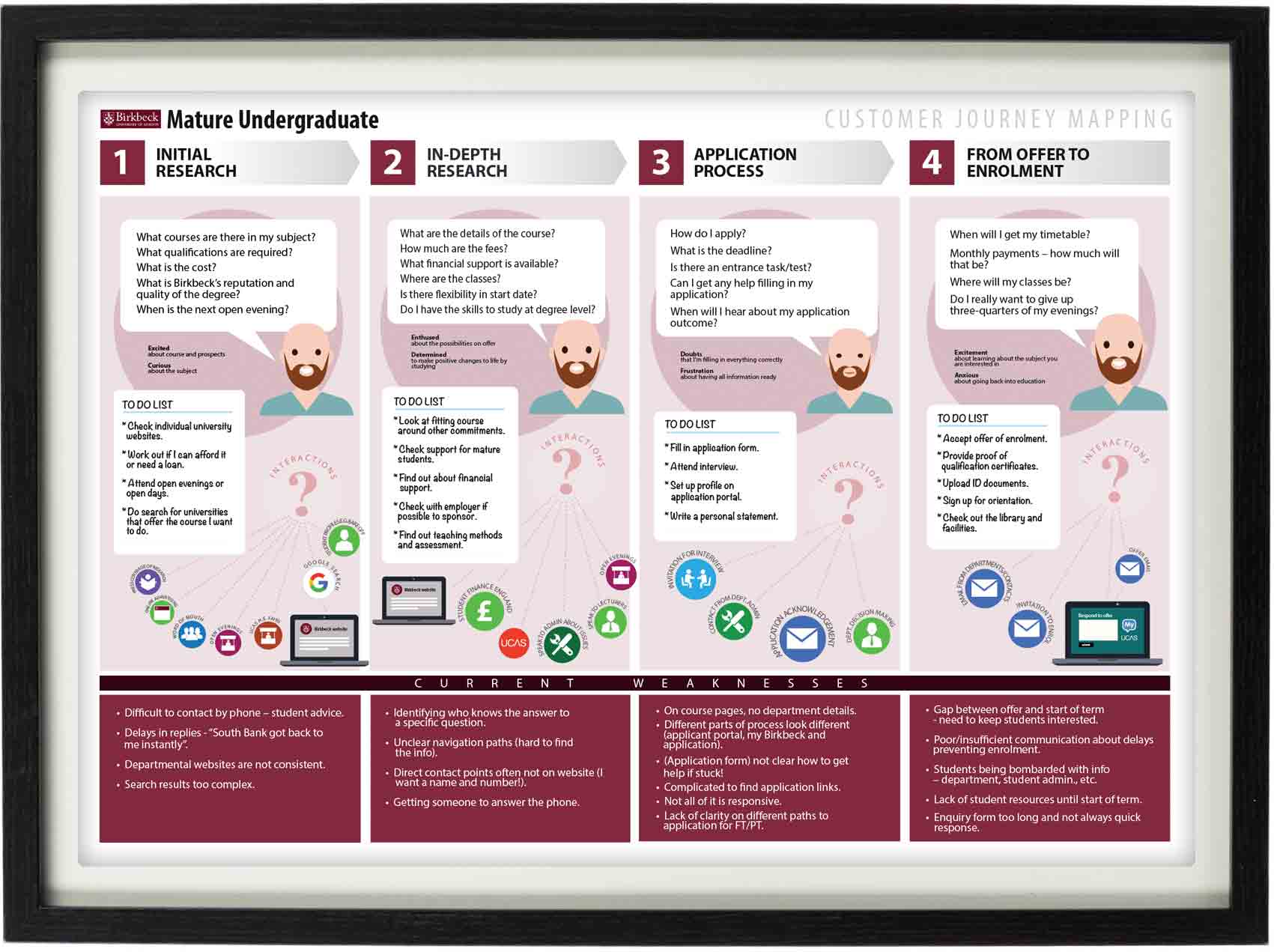 This forms a baseline for the design of effective digital services for prospective students – undergraduates, postgraduate taught, postgraduate research, international students – existing students, prospective academic and other staff, researchers, businesses, policy makers and the other audiences served by HE organisations.
Digital strategy
Universities are complex, political organisations. Input from an independent external source can often help to facilitate the setting of objectives and priorities. We have the experience to be able to help. We also advise on team building and processes to enable our clients to implement strong digital leadership within their organisations.
We know that implementing strategies can be hard. We support our clients' internal communications to help ensure that change is understood, accepted and genuinely transforming.
The further we get into the project the more I see the benefits of working with Headscape the way that we did and I would thoroughly recommend it to others. I have been consistently impressed with Headscape's professionalism and commitment to delivering what the client really needs. As a company, I think you have particular strengths to help organisations find a direction for their web strategy that go beyond the delivery of design that is normally expected of digital agencies.

Nicola Smith, Web Redevelopment Project Manager, University of Strathclyde
User experience design
We take a collaborative approach to architecting great user experiences, working with in-house digital teams and building on what we learn from user testing and analytics.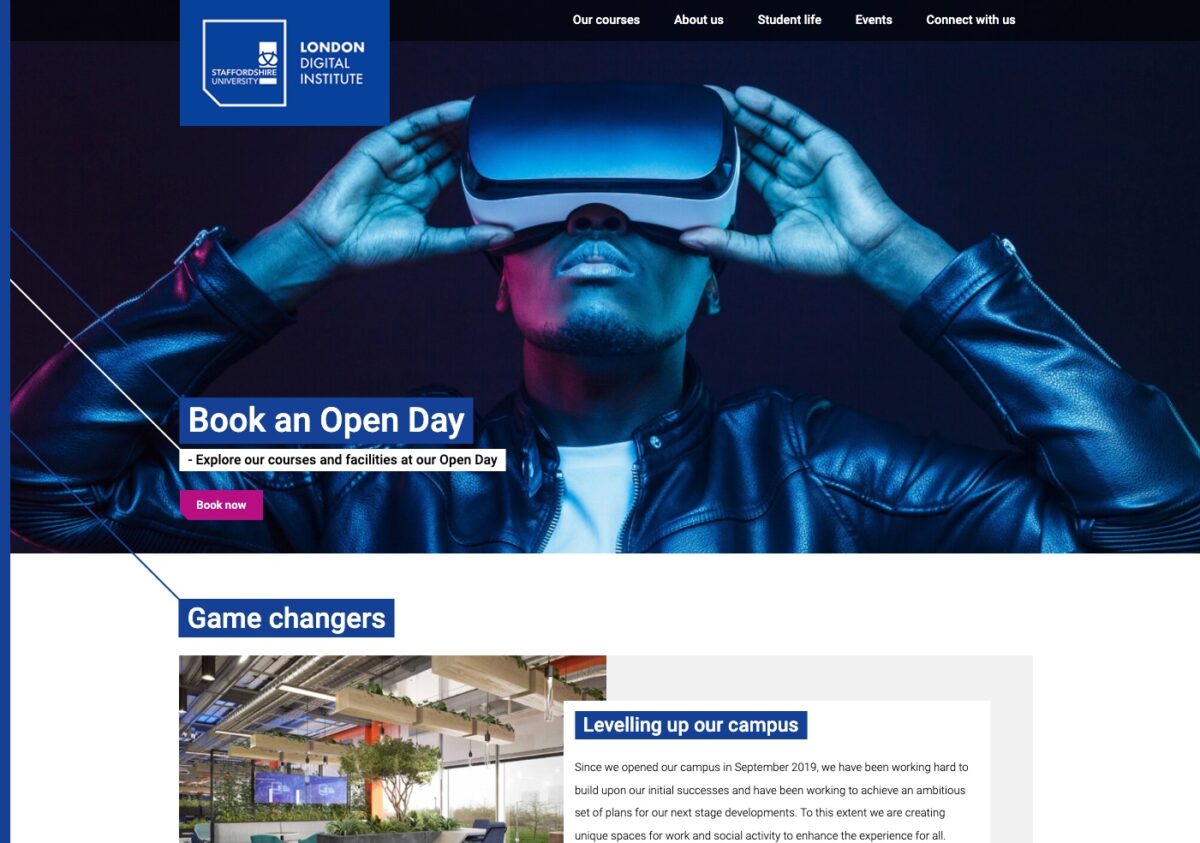 Development
We build testable prototypes, responsive front-end code and content management systems based on Drupal and WordPress. We use the best of current practices and create tools, such as pattern libraries, to support the implementation of design standards across the extensive digital estates that are typical of universities in particular.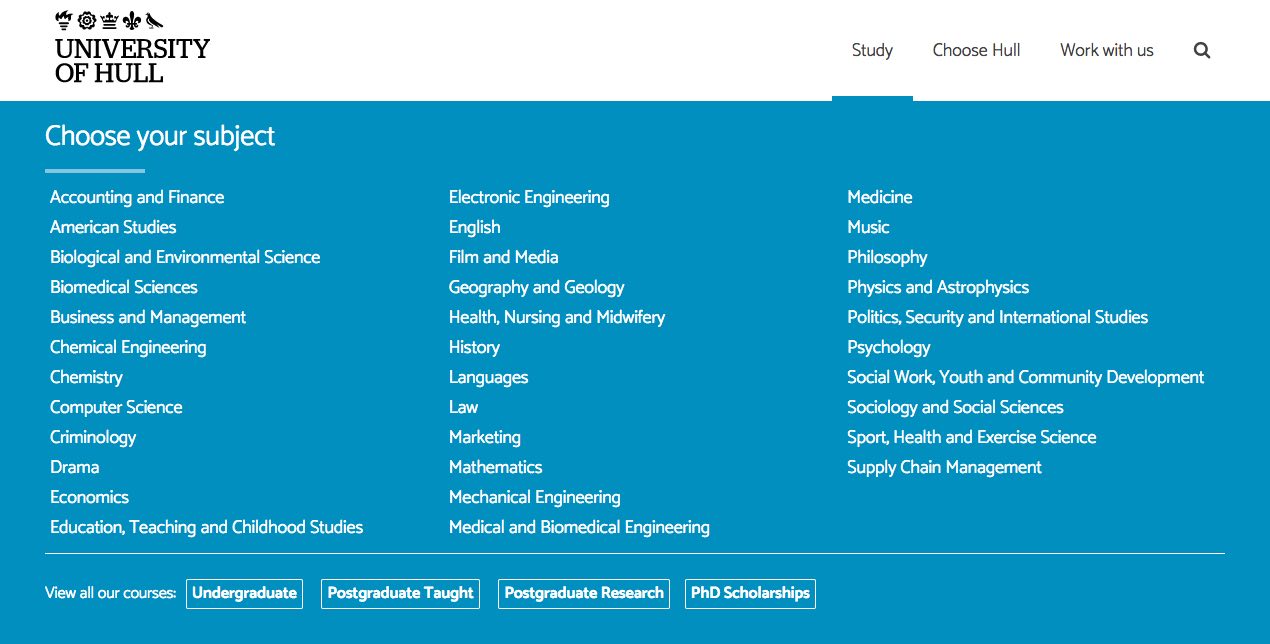 Analytics
We implement custom digital analytics dashboards to provide insights into user behaviour and support decision making.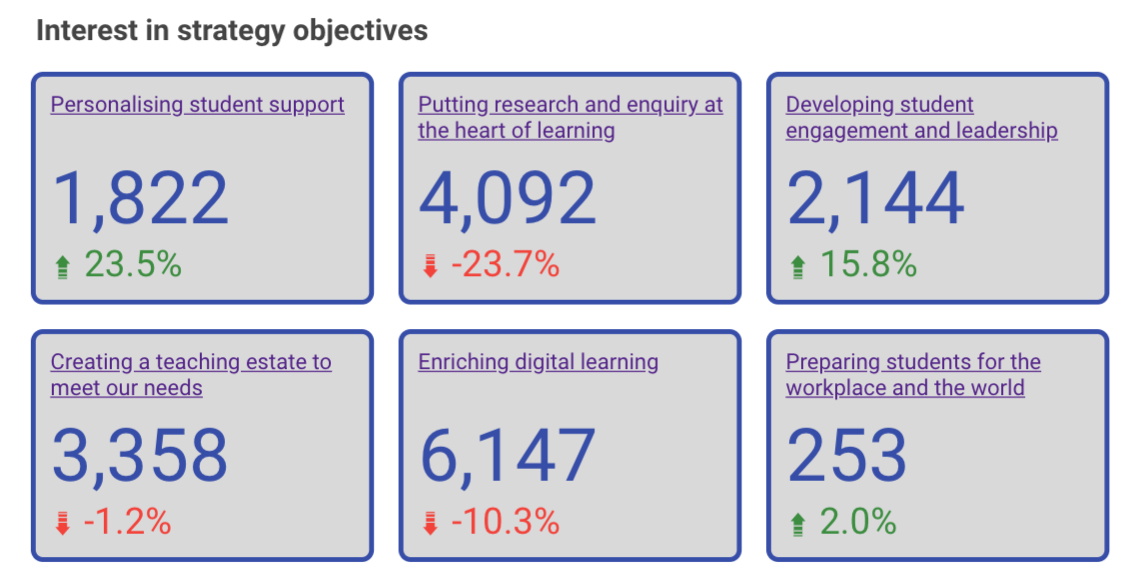 How can we help?
Get in touch. We would love to discuss the challenges you face and make some suggestions about how we might help.
---
Related work