Digital transformation is possible within any organisation. Our work with the University of Strathclyde demonstrates this. Strathclyde now has a clear strategy for their digital future and the means to deliver.
We recommended a radical approach
The University of Strathclyde came to us with an open mind. They knew they needed help adapting to the new digital landscape, but wanted advice on the best approach.
We began with a research phase to understand their strengths, weaknesses, opportunities and threats. This led us to recommend the following steps.
Form a digital transformation team.
Develop a new beta site using modern 'agile' techniques.
Establish new working practices that allowed continual development.
Move from the digital team being a service department to leaders of change.
These were big changes for the University, but they embraced them.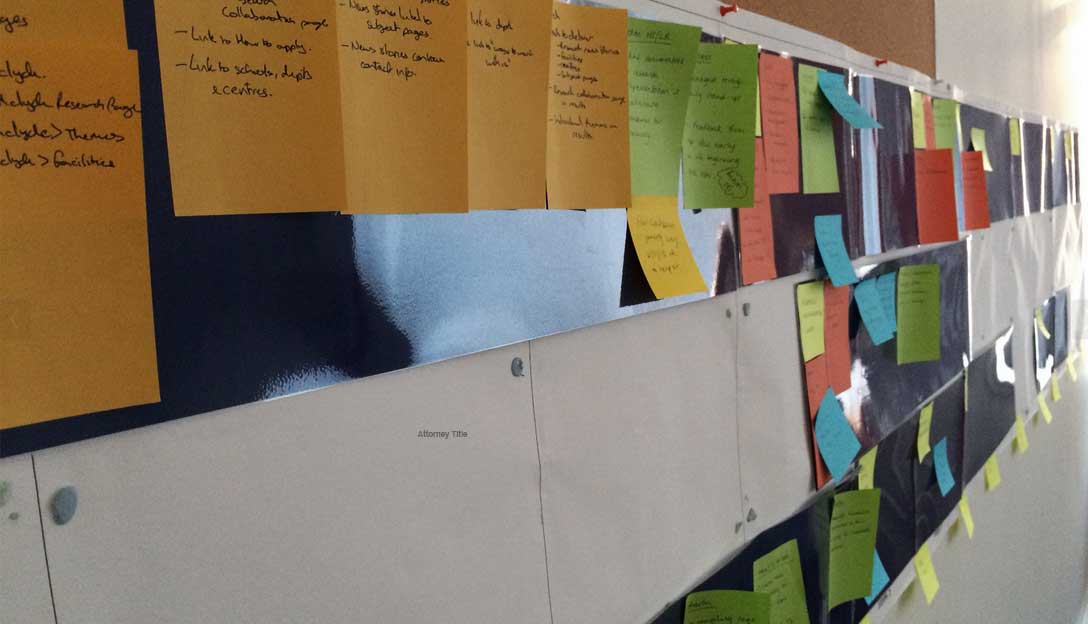 We guided them through the process
Moving to this new model meant significant changes in organisation and culture. This was not something they could achieve on their own and so they asked us to help them through the transition. Among other things we:
Helped get buy in from across the institution through a series of workshops and presentations.
Formulated the business case for an agile approach
Provided advice on the makeup and structure of the new digital team.
Introduced the internal web team to best practice in coding, design and content writing.
Guided the transition to an agile way of working.
Crafted a design pattern library. This provided the building blocks they required for the sites development.
Provided training and dashboards to support analytics efforts.
A huge success
Since working with Headscape, a team has been established at Strathclyde and new working methodologies have become second nature.

It has been a pleasure working with the team at Strathclyde and supporting them through this major transition.
The further we get into the project the more I see the benefits of working with Headscape the way that we did and I would thoroughly recommend it to others. I have been consistently impressed with Headscape's professionalism and commitment to delivering what the client really needs. As a company, I think you have particular strengths to help organisations find a direction for their web strategy that go beyond the delivery of design that is normally expected of digital agencies.

Nicola Smith, Web Redevelopment Project Manager