The University of Michigan Law School is one of the world's finest institutions of legal education. Its graduates are leaders serving with distinction in the public, private, and academic sectors around the world.
The University of Michigan Law School website was last redesigned and redeveloped in 2006; before President Obama, before the iPhone, and long before things like cloud-based computing became every day phrases. 13 years in internet terms is a very long time.
There is general agreement that the site needs updating. But, the law school needs to get an idea of how it should be done. Who should the site focus on? How should it be designed? What should its objectives be?
We were hired to carry out a review of the current site, its competitors' sites and to analyse University of Michigan Law School's website audiences and their requirements.
Qualitative and quantitative research was carried out in the form of:
Website expert review
Analytics review
Competitor websites review
Technical architecture review
Stakeholder interviews
User interviews
User survey
Content audit
One of the main elements of any website redevelopment project discovery phase is the identification of different user types and their requirements.
In the case of a university, we're likely to see prospective students, current students and alumni as key audiences. We analysed the behaviours of these, and other audiences, through stakeholder interviews, workshops, surveys, and analytics.
However, there is a danger that a lot of work goes into the research, a dense report is created, and that report ends up in a drawer soon forgotten.
Another option is to create graphical representations of users and their requirements as personas and user journeys.
We think personas and user journeys are great for a number of reasons, but we believe their biggest benefit is bringing potentially dry or overwhelming data into a format that teams can and will use over the long term.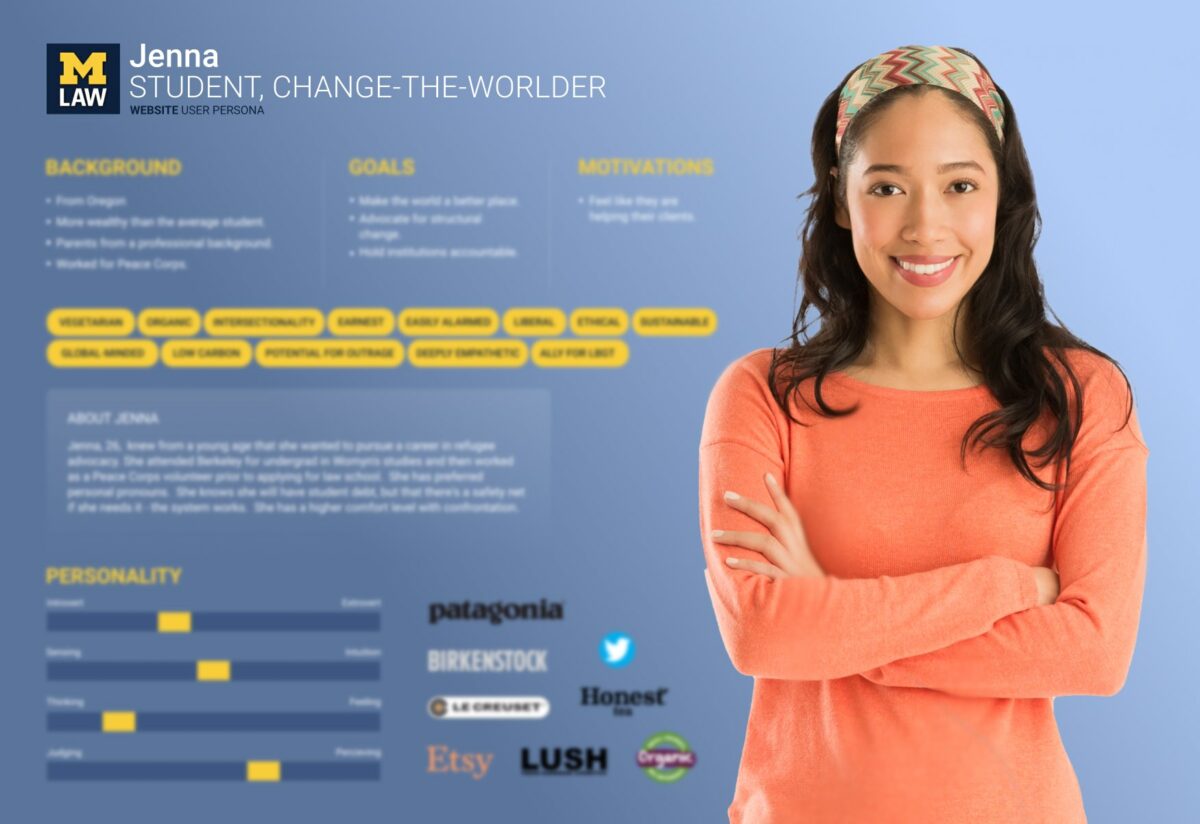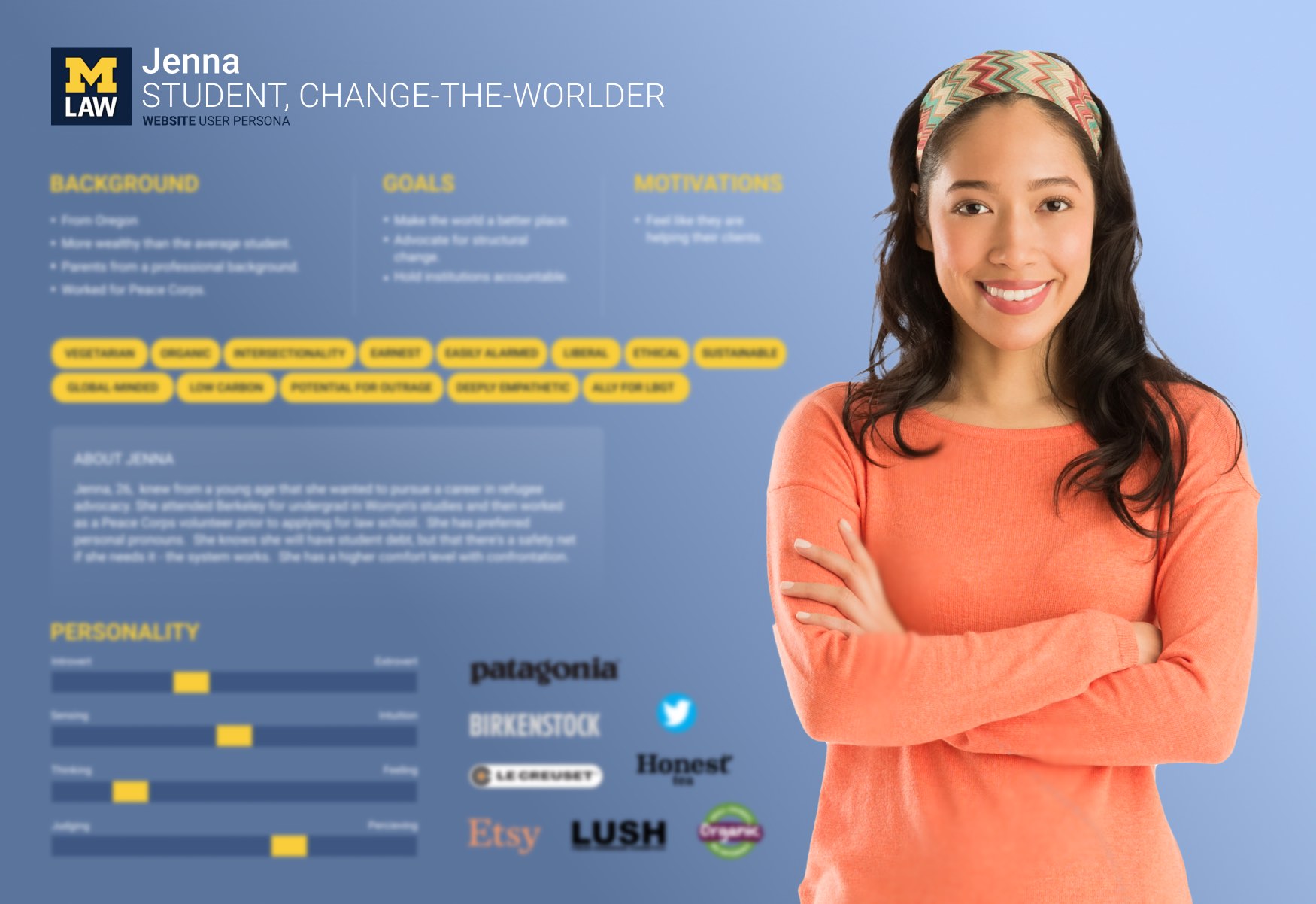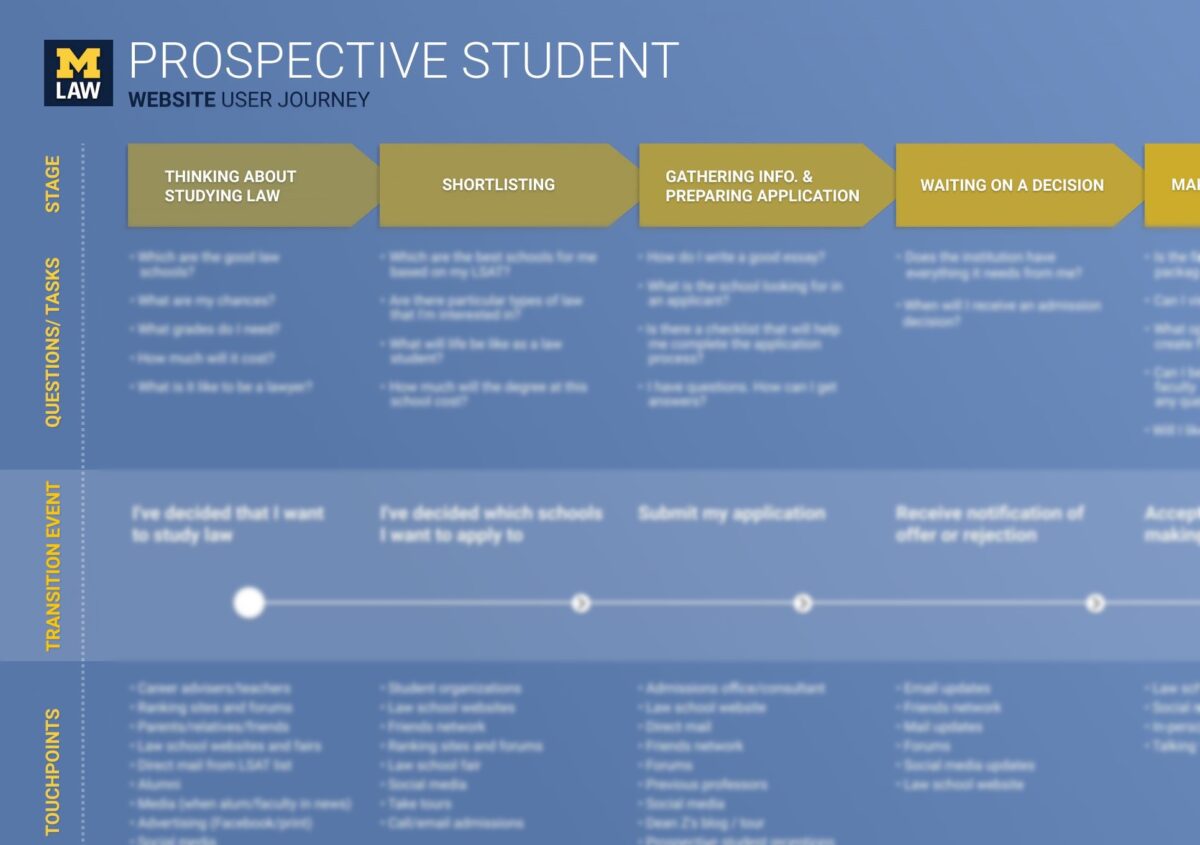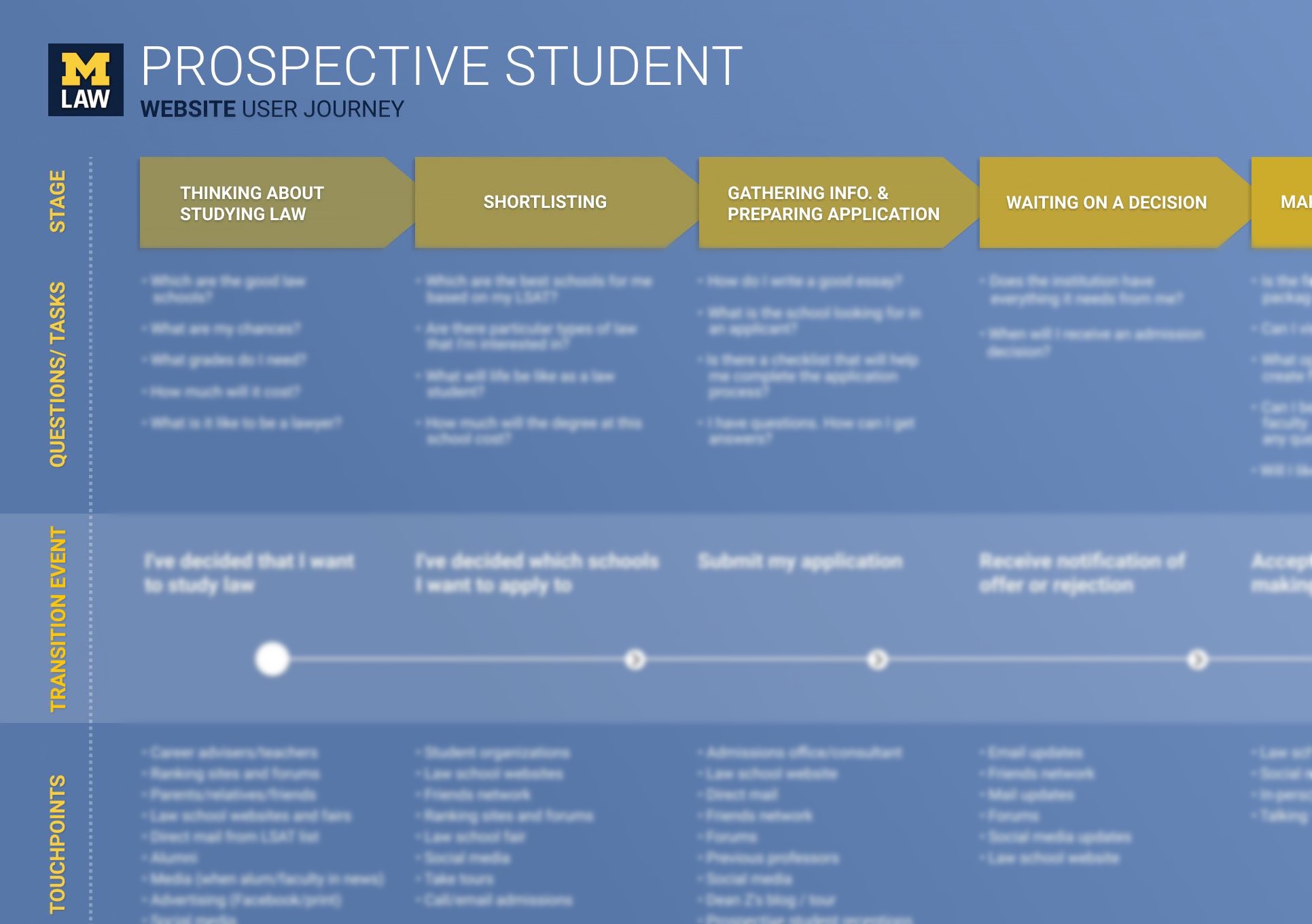 The project culminated in a set of recommendations and principles for the next phase of work.
The recommendations include a detailed technical analysis of which areas of the site should be incorporated into the second phase, how the technical architecture should be changed (and how it shouldn't), and where responsibility lies for future development work.