Universitas 21 is a network of 27 leading, research-intensive global universities, all sharing a common vision and goals. Collectively, the network supports more than 1 million students and over 200,000 staff worldwide.
Though Headscape has been working in the Higher Education sector since 2003 – working with over 50 different clients to date – we found Universitas 21 (U21) a bit different.
One of the biggest challenges we faced was understanding the function, roles and specific content types of U21 and then translating those elements into a new information architecture (IA) that worked for all of U21's different audiences.
A new brand was also being used for the first time and therefore its application to digital was also being tested and tweaked.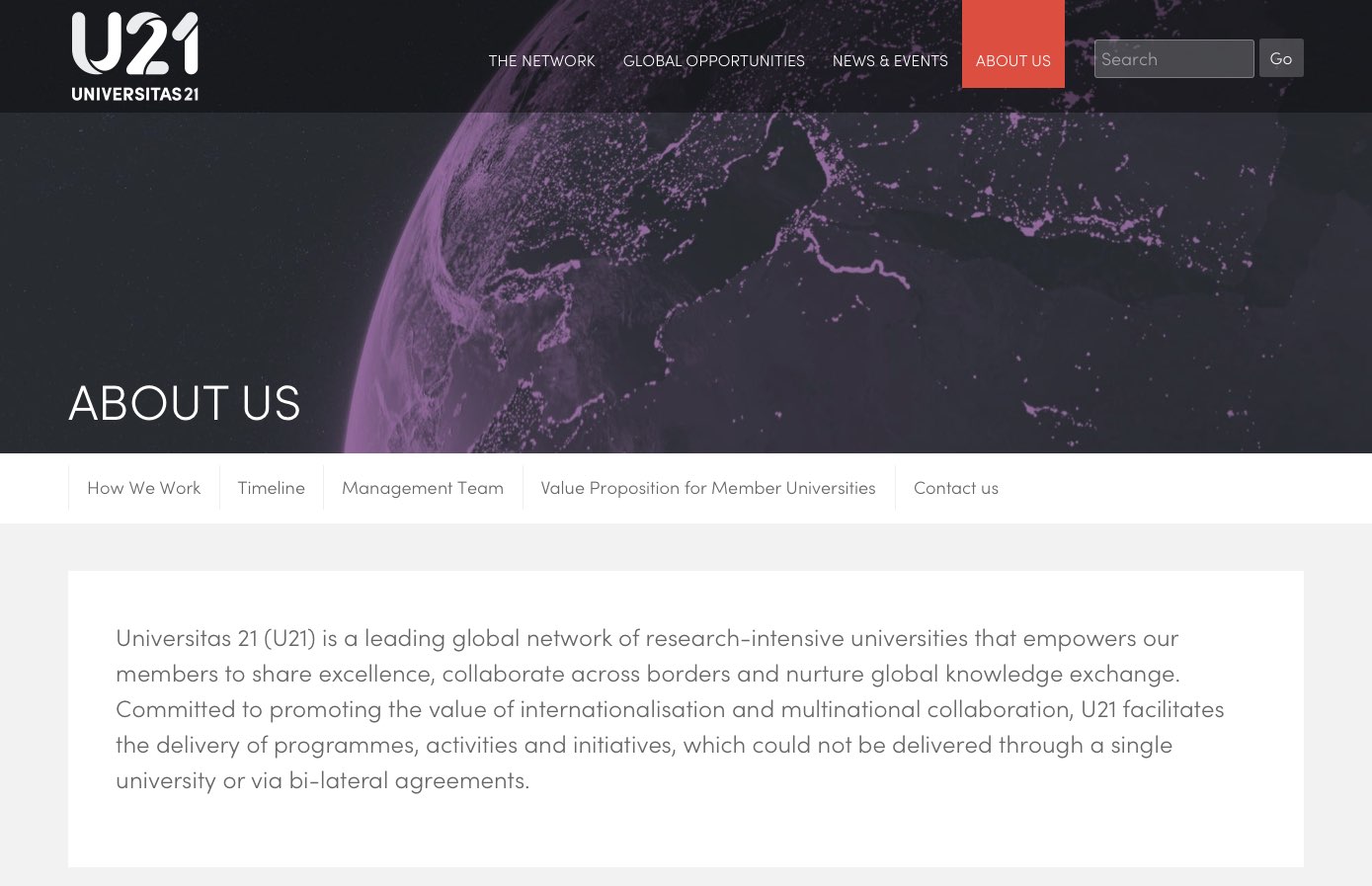 UX design
We kicked off the project with a workshop involving us and the U21 team. Together, we produced a common vision for the site and the beginnings of a roadmap for development.
Outputs included initial wireframes that were refined and developed over time into a testable prototype. The prototype represented the new IA, page layouts, functionality and user journeys for the new site.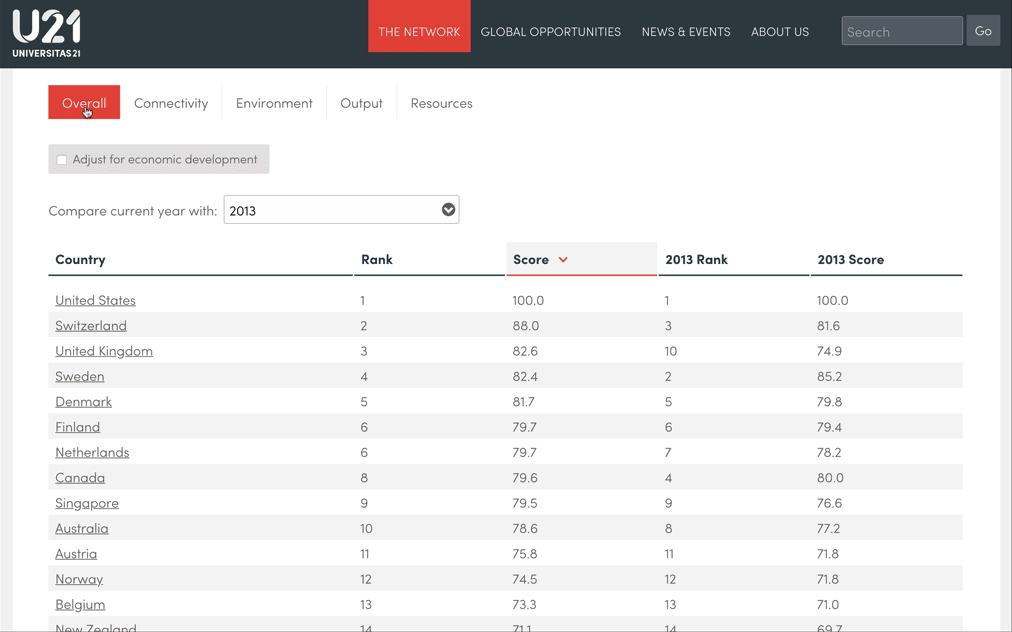 To migrate, or not migrate?
Unusually, Universitas 21 took the bold step not to bring all of the content across from their old site. Instead they decided to manually cherry-pick the content they wanted to include.
This was liberating for everyone involved! It gave U21 the opportunity to highlight key messaging in its content and develop new content with a consistent voice. It allowed us to design and build a well-structured, built for purpose site, without the need for a complex data migration task.
Going live
U21 had a fixed deadline for go-live to coincide with its annual AGM, this year held in Melbourne, Australia. This meant the production phase of the project had to be carefully and tightly managed. Agile project management techniques ensured the site launch was kept on track.
To ensure that the U21 team were able to manage the site following launch, we created a comprehensive library of video tutorials covering different aspects of using the content management system (Drupal 8).
Next steps
We're currently creating a script and working on a methodology for some usability testing of the site. This is a particular challenge bearing in mind U21's truly global audience. And as is often the case with this type of work, the aim is for the U21 team to take over once the process is up and running.
We look forward to helping U21 over the long term.
At the outset of the project, Headscape took the time to really get to know the network and understand the unique challenges that we face as a truly global, culturally diverse organisation. This ensured that they quickly became highly informed and qualified advisors as we debated and ascertained our stakeholders' requirements and needs.

We were working on a very tight timeframe, with an immovable deadline; Headscape fully respected this and ensured that this date was continually kept in mind, adjusting the project accordingly in a very agile and responsive way. At times, our bold approach to effectively 'start again' and not migrate our existing web content felt a bit scary at times; however, Headscape's continued support and confidence in our decision was a steadying influence and we have ended up with a better website as a result.

I have been impressed by Headscape's professional approach, commitment and continued interest in us as a client. The team seem to have a particular skill in being very technically competent and knowledgeable yet able to translate their advice into proposed solutions which are easy to digest and implement. Throughout the project they retained a high level of communication with our team members which was helpful, courteous and respected the diverse levels of technological skills across the team. I would thoroughly recommend Headscape as an organisation that truly 'got us' and managed to radically transform our web presence on time and on budget.


Jade Bressington, Director of Operations, Universitas 21