Overseas development charity VSO needs to recruit high calibre professionals as volunteers in roles that can transform the lives of thousands of people.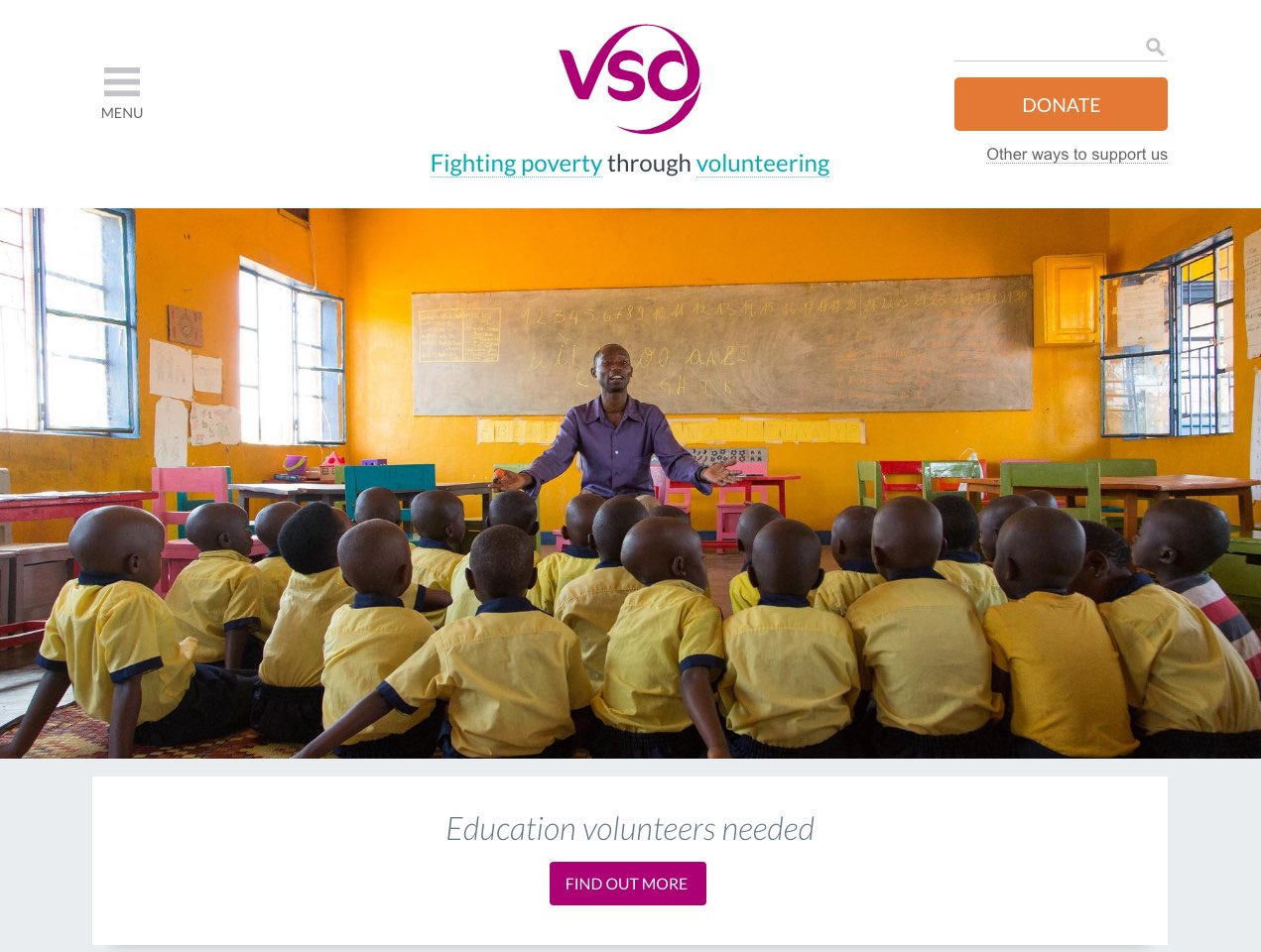 Central to VSO's work is its ability to recruit professionals for placements overseas. VSO recruits volunteers in a wide range of disciplines from healthcare to business management and teaching to social work for placements overseas.
VSO's old website, with its dense text and convoluted user experiences, was proving to be a barrier to recruitment so VSO engaged Headscape to help.
Following discovery and user journey mapping work we held a week-long sprint to re-architect the site and establish content standards. Users now have a more intuitive journey taking them from initial exploration of the idea of volunteering through to submitting an application.
The volunteer applications process integrates with VSO's global Salesforce-based volunteer applications management system.