The British Lung Foundation (BLF) provides a vital service to tens of thousands of people with lung conditions. Its new website is helping BLF to do that more effectively than ever and it is making it easier for supporters to help in dozens of different ways.
The British Lung Foundation is a charity with a big mission. It is the only UK charity dedicated to providing support for all types of lung conditions.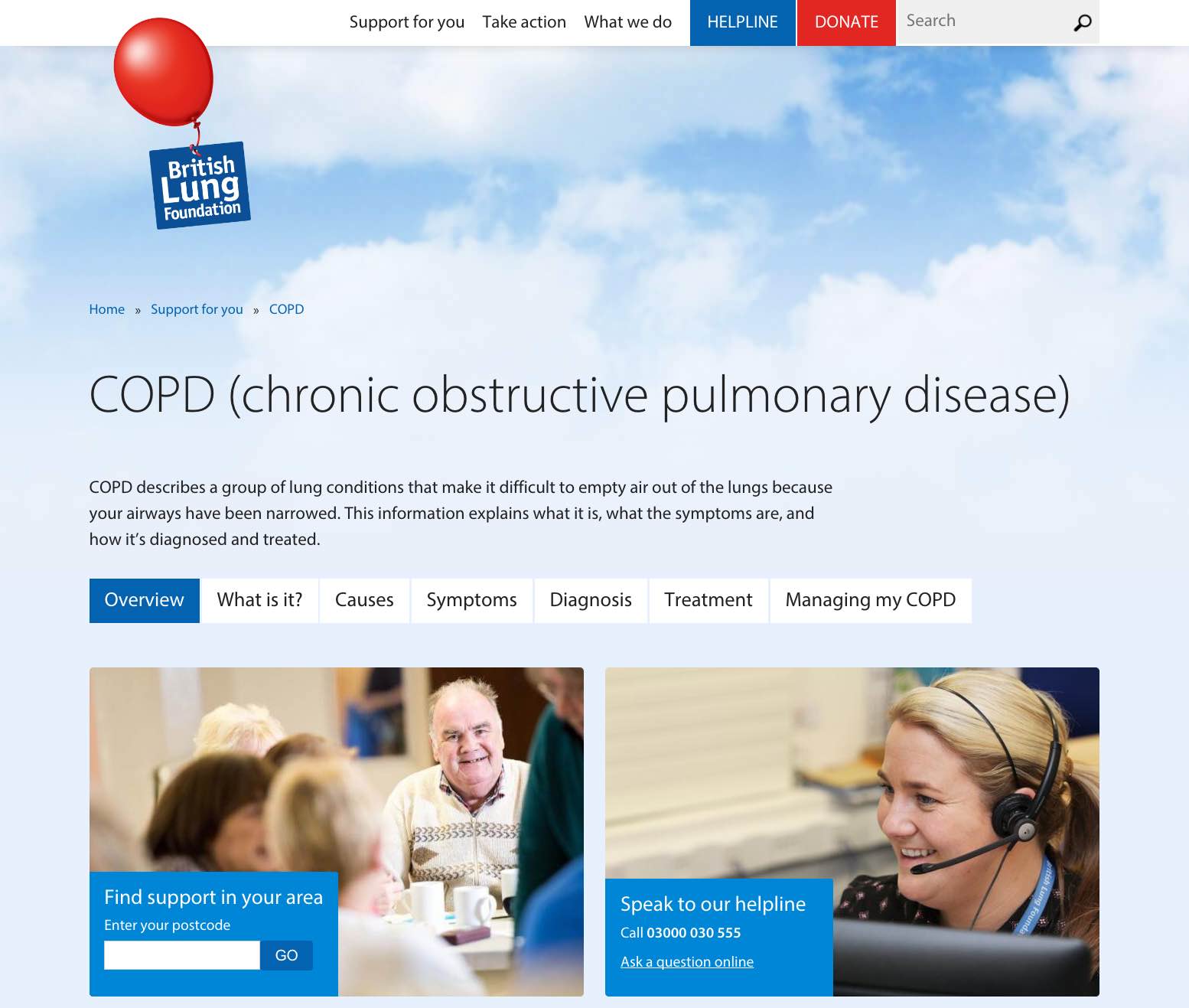 BLF does this is several different ways: through supporting pioneering research, political campaigns for change such as the clean air campaign and by providing a comprehensive source of medically certified supporting information on lung conditions.
The main challenge in re-designing the BLF's website was to balance the provision of self-help information alongside the charity's need to ask for financial donations. The website complements the BLF's large Facebook presence by providing in-depth content, demonstrating impact and providing users with a huge range of ways to support BLF.