The Royal Entomological Society needed an online presence to reinforce its relevance and prestige.
For nearly 200 years, the Royal Entomological Society has led the promotion of insect science. Eminent scientists such as Charles Darwin and Alfred Russel Wallace were Fellows of the Society. Today, the world's insect scientists continue to recognise its importance. Election as a Fellow is one of the most prestigious honours in entomology worldwide.
The Society benefits professional entomologists at all stages of their careers. Yet the previous website failed to communicate that relevance.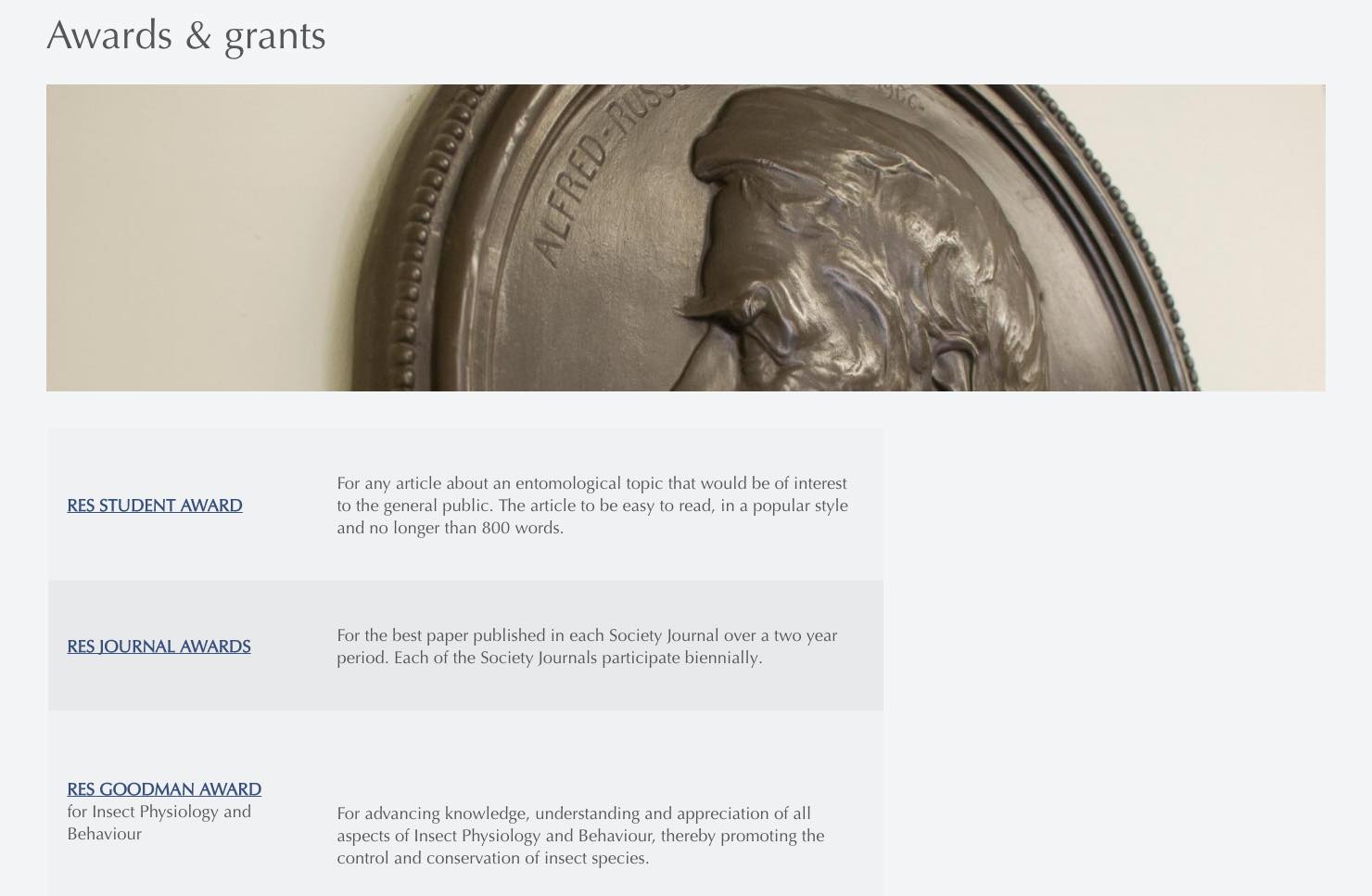 The new site and the National Insect Week site, also designed by Headscape, are an online presence worthy of the Society's role and reputation.