My Big Career helps young people from disadvantaged backgrounds. Starting in 2013 the charity began by supporting a homeless young woman to secure a place at university to study medicine and has since helped thousands of young people to overcome the barriers to social mobility.
We helped My Big Career interpret it's new brand into a vibrant and easy-to-use website.
We worked closely with the charity team in a series of workshops to identify key messaging, content priorities, and an effective information architecture.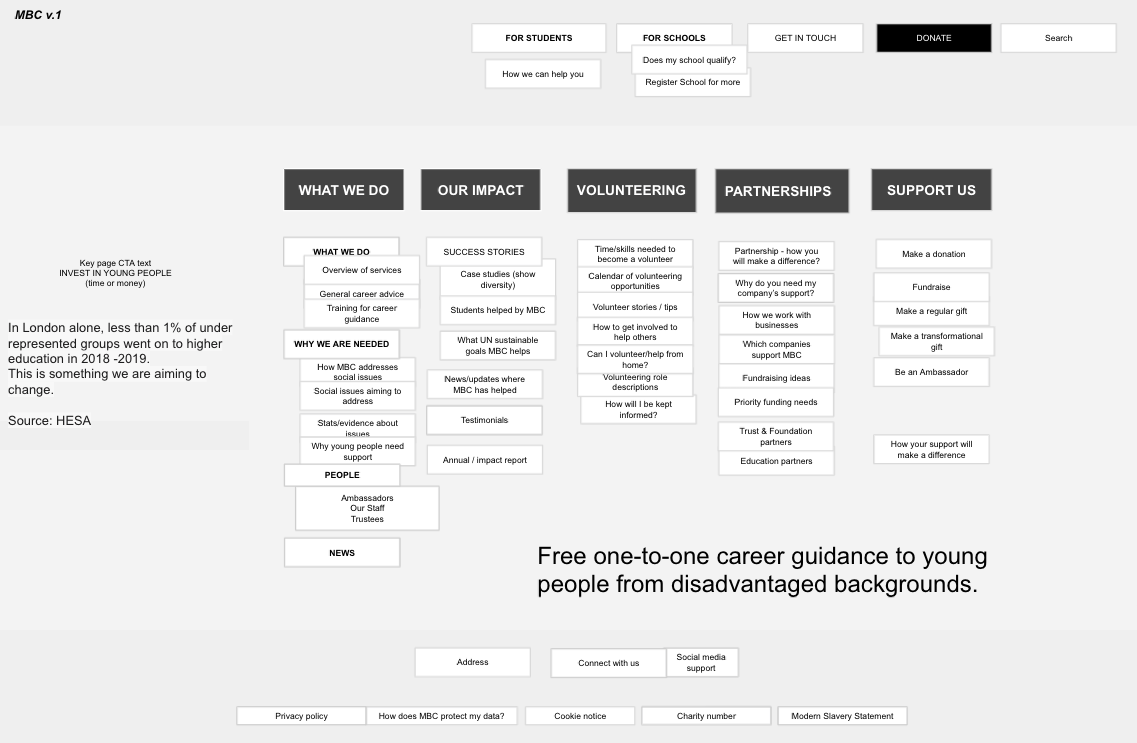 The site is developed on WordPress and provides My Big Career with tools to manage the site.