Hatch Mansfield, a UK specialist in premium wine, hired Headscape to help design and build a new website to reflect its growing portfolio of independent family owned wine producers.
The company has grown from representing three brands when it was first established to 16 internationally acclaimed wine companies, including Taittinger, Louis Jadot, and Villa Maria.
A unique challenge
One of the main project challenges was to ensure the new site could accommodate the unique style of each of the brands whilst still making them feel part of a cohesive Hatch Mansfield whole. A standardised layout for brand landing pages which could be customised with individual brand colours, logos and images achieved this. Colours are carried through to underlying content rich pages, whilst the layout allows consistent navigation to these across all brands.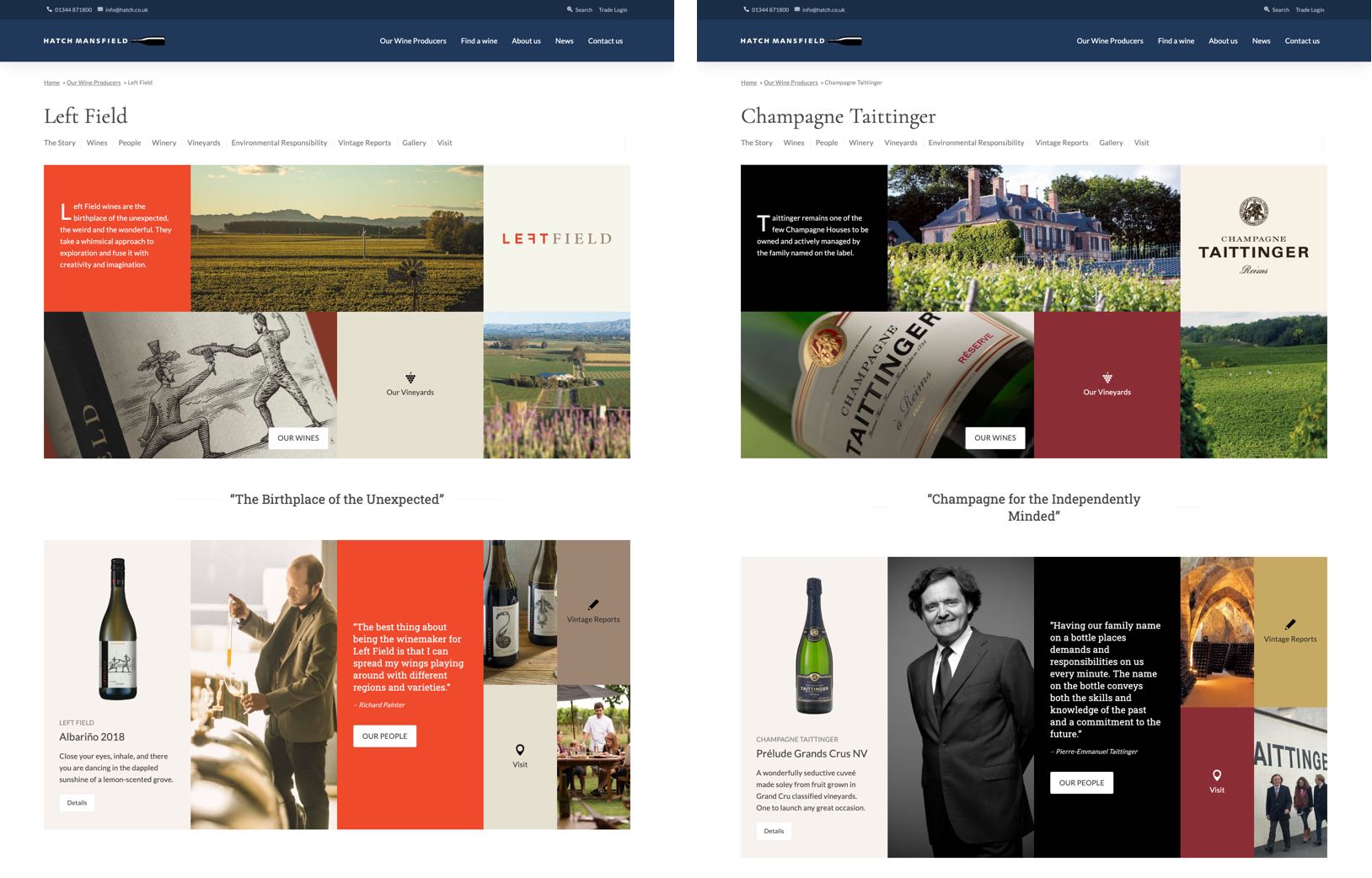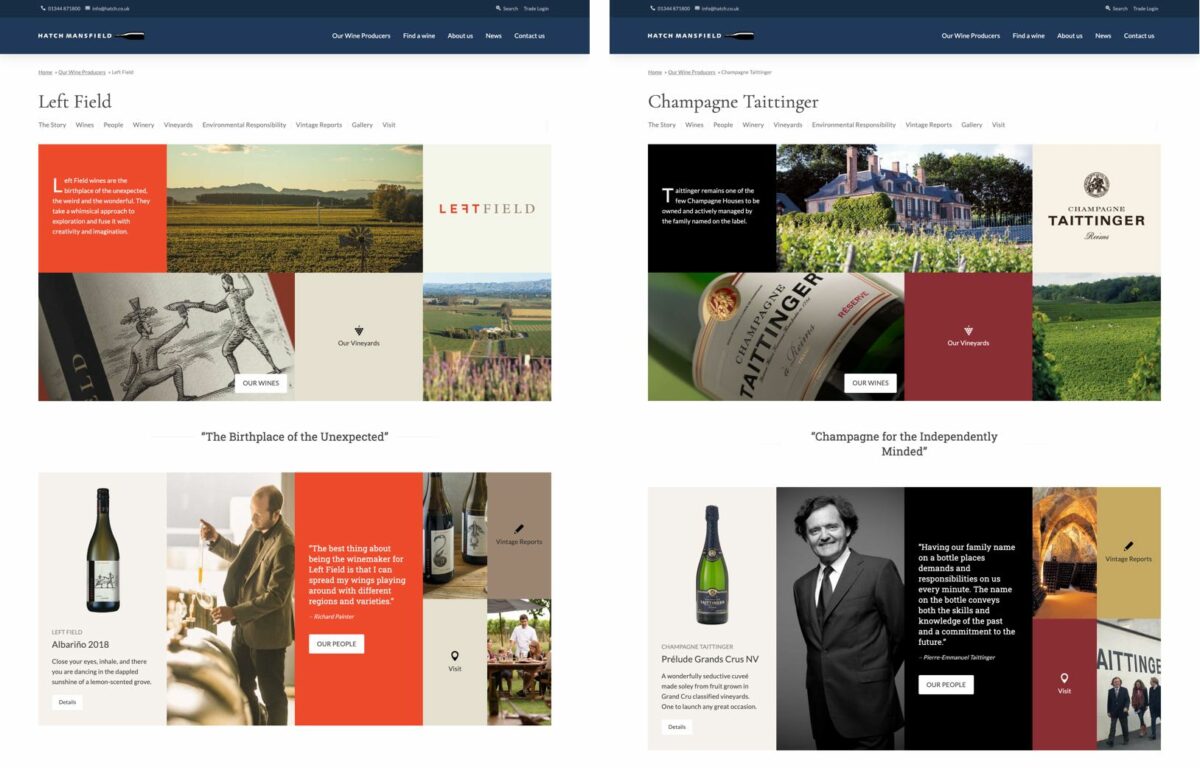 Finding wines
Our greatest UX challenge involved ensuring users could easily find product details filtering by multiple criteria – region, producer, grape and more. Wine data is managed and stored in an internal product management system. We needed to work with the system's developer to integrate and synchronise with the new website.
We devised in-depth error checking logs which allowed us to troubleshoot the process and identify discrepancies in the data formatting so they could be corrected. The backend implementation also allows for a fully scalable solution as Hatch Mansfield continues to grow as a business.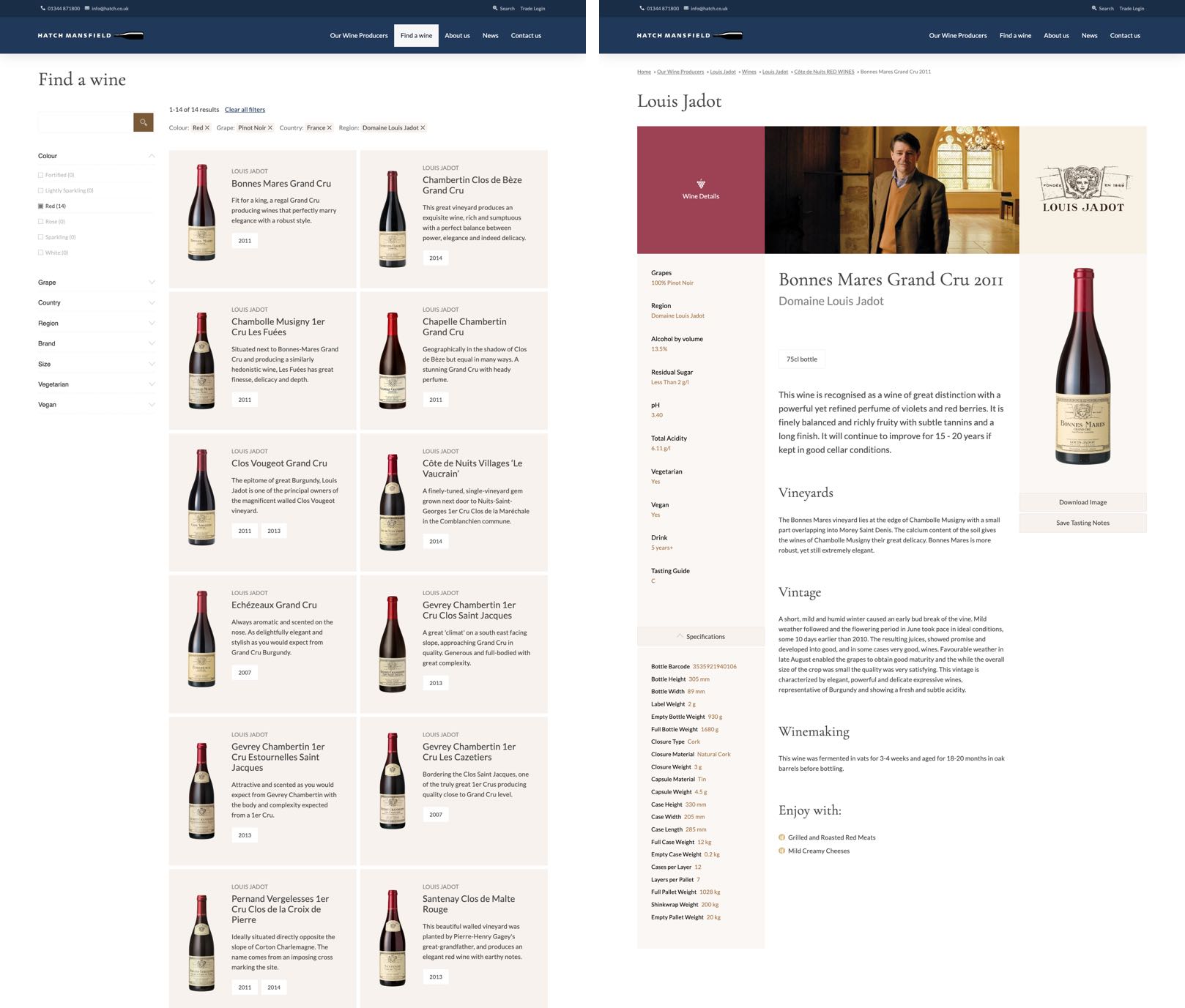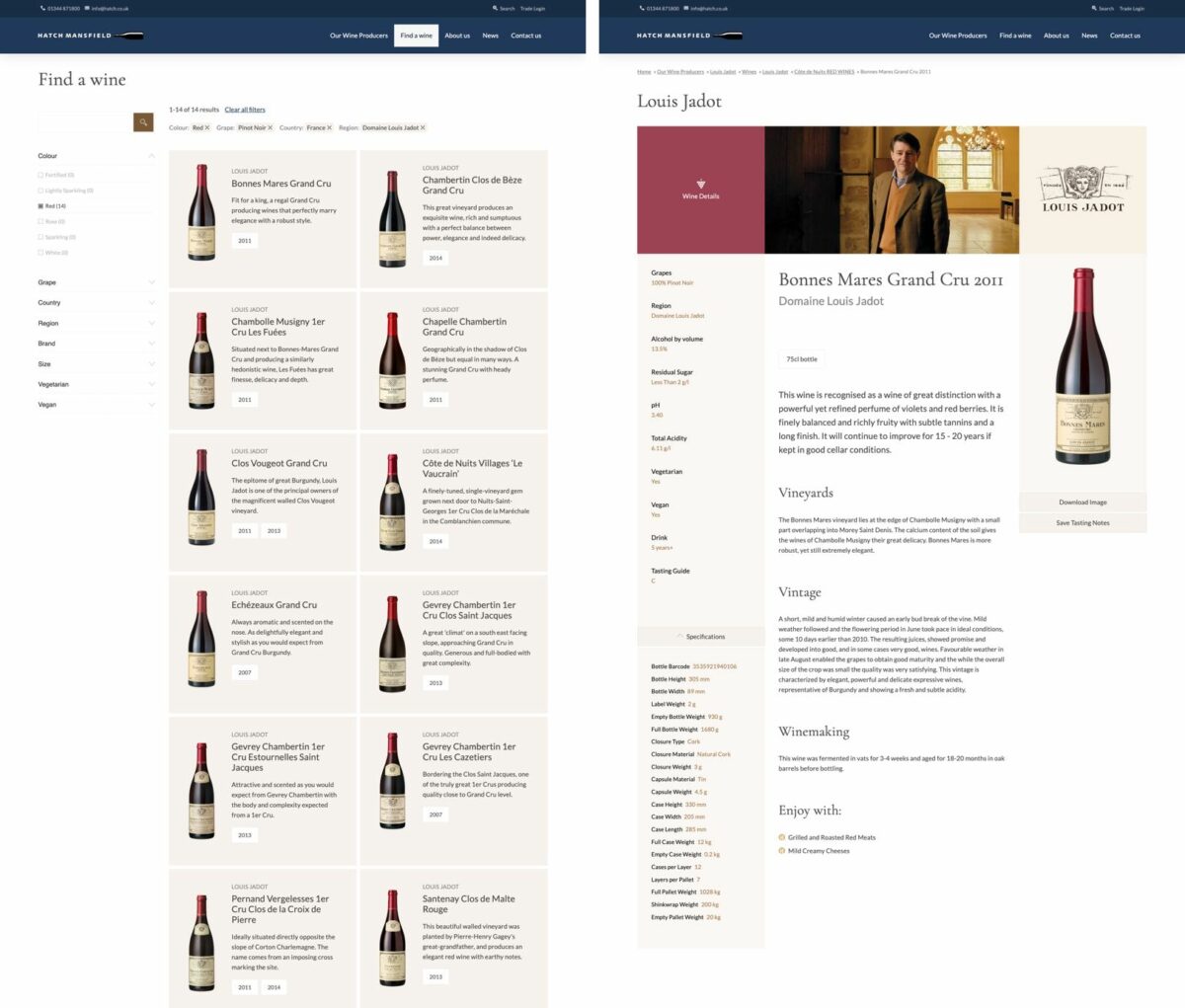 Ongoing management
Frontend development embraced WordPress' Block editor to allow Hatch Mansfield editors to continue to tell their story in a content rich way.