Butterfly Conservation is the UK's major campaigning organisation dedicated to the conservation of butterflies and moths. Butterfly Conservation is also the world's largest research institute for butterflies and moths.
We started working with Butterfly Conservation way back in 2007 before anyone had even said "responsive design".
We've just finished helping the charity move to Drupal 8 and apply a refreshed look and feel to the website.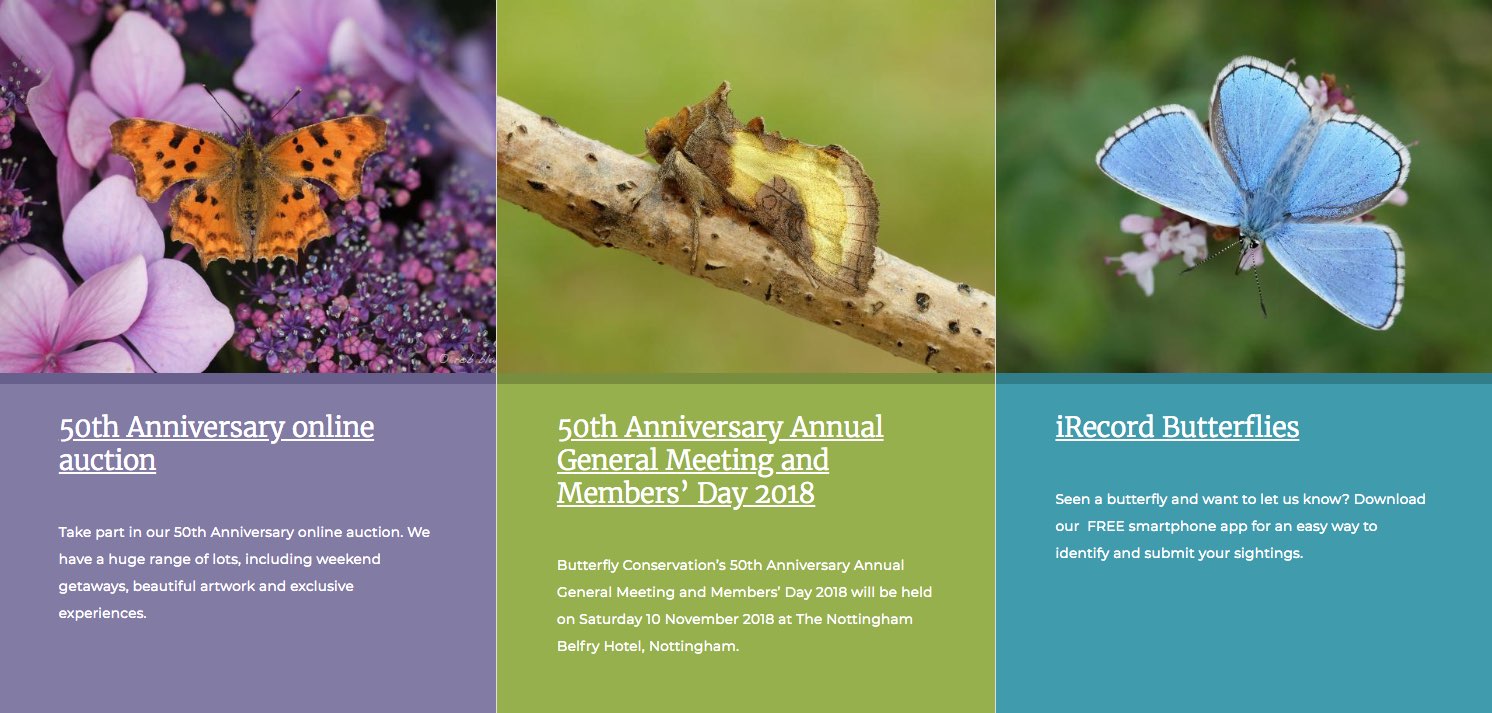 The new design is driven by Butterfly Conservation's stunning imagery.
Over the years we have provided research, strategy, design and technical development skills – everything that Headscape offers – as well as keeping Butterfly Conservation up to date with digital innovation.
Back in 2012 we helped redesign the site to meet long-term strategic targets. The site has consistently met and exceeded these targets.
We are delighted with the new design and look forward to helping Butterfly Conservation evolve the site even further over the coming years.