Headscape worked with law firm Buckley on a ground-up website redesign.
Buckley is an American law firm focusing on three key areas — financial services, government enforcement, and litigation — and it does them exceptionally well. How well? Noted legal ranking authority Chambers USA has called the law firm "the best at what they do in the country."
The firm's old website and brand did not reflect its eminent position. Headscape was hired to develop a new site that would communicate Buckley's character and expertise.
In-depth research
Following an initial usability and analytics review, we started the project with a five-day workshop. The workshop focused on discovering and prioritising tangibles such as company objectives, differentiators, audiences and user requirements, but we also analysed Buckley's softer characteristics such as personality and aspirations.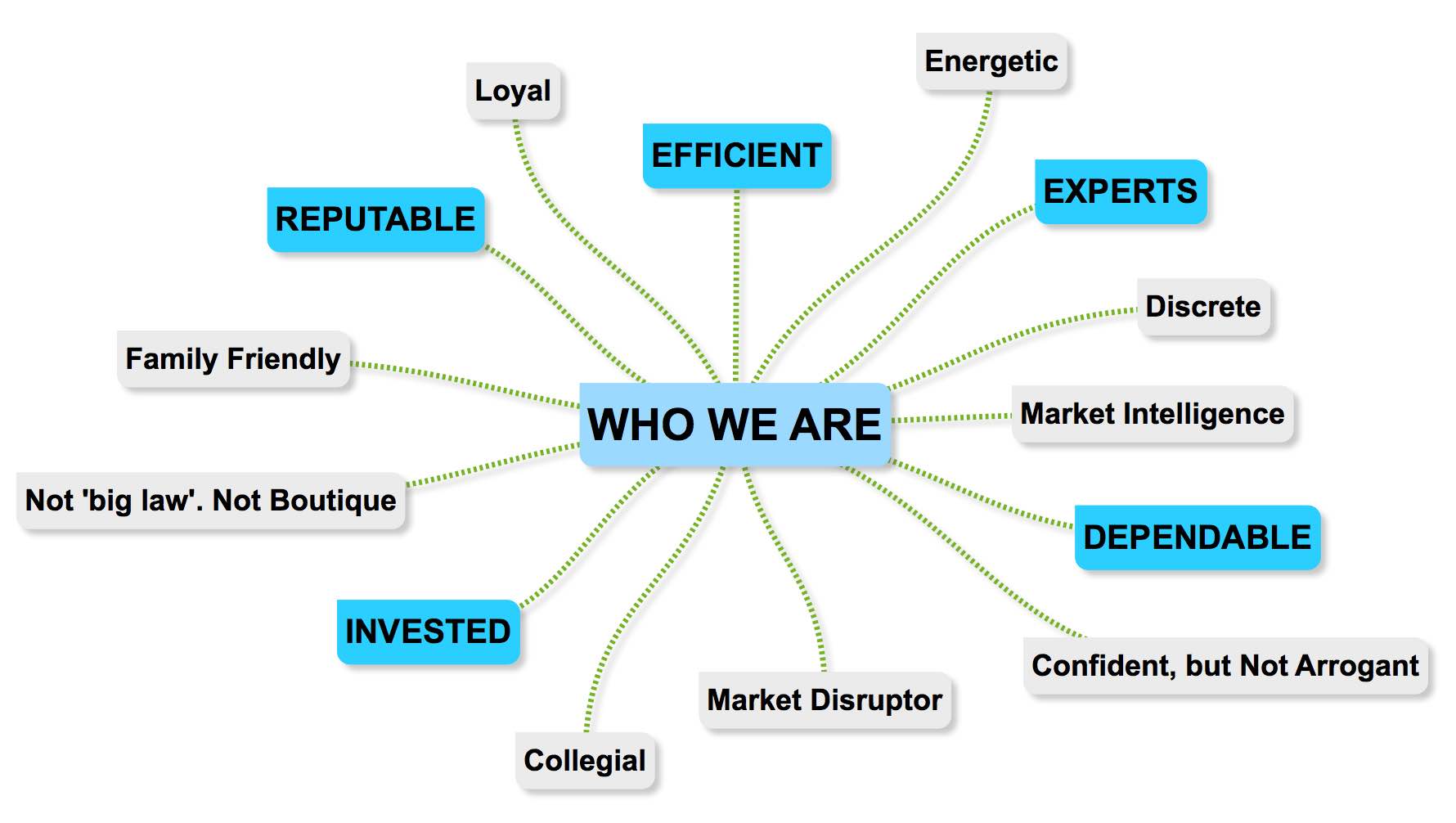 We developed user journeys for key audience types and carried out exercises helping us to prioritise content types. All of which provided the building blocks for the prototype website created following the workshop (see below).
Aesthetics
Starting at the workshops, we worked with the Buckley team to create a look and feel for the site that captured the character of the firm.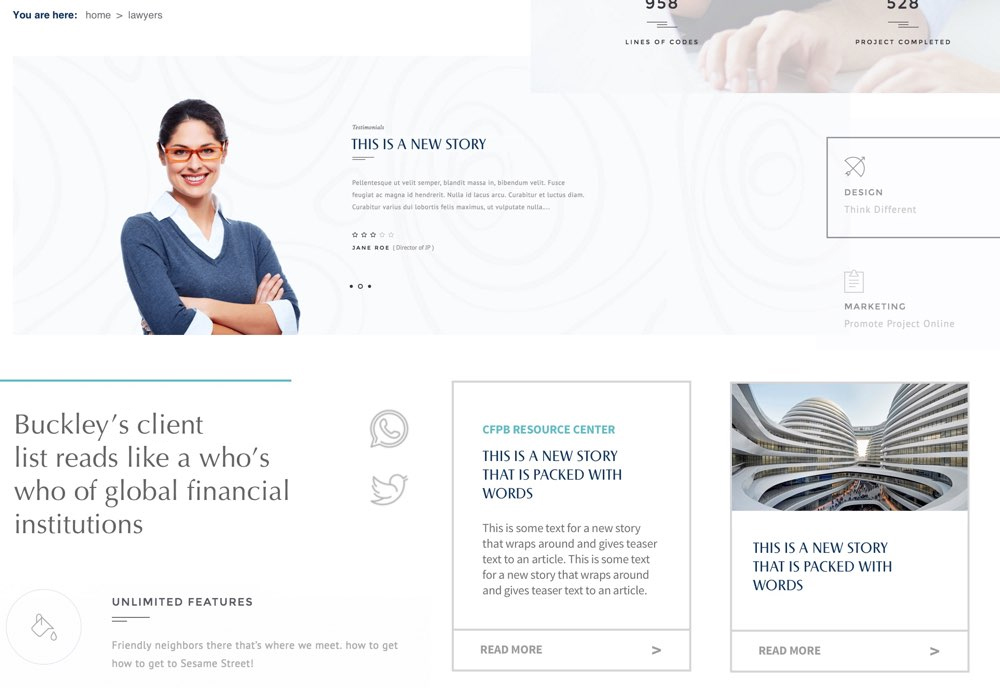 Prototyping
We have always felt that it is important to clearly separate aesthetics development from information architecture, content and layout creation. It enables us and our clients to focus on both aspects without one confusing the other.
We created a detailed prototype representing the structure, layout and content of the new Buckley website. A prototype is simple to update compared to a finished website. This means we could easily test and update the prototype until all parties were happy.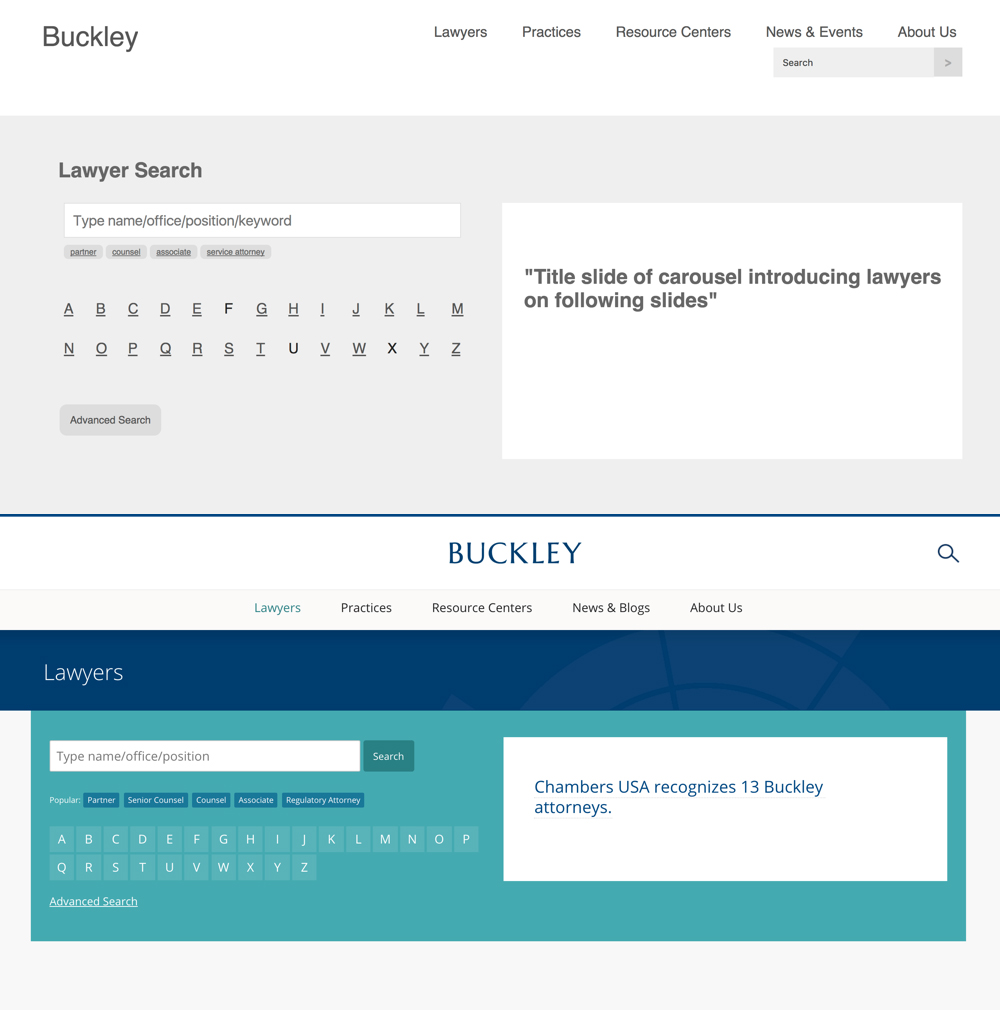 Build
The build phase of the project involved developing static front-end templates for each of the page types. These templates were then integrated into the Drupal CMS along with the development of custom functionality.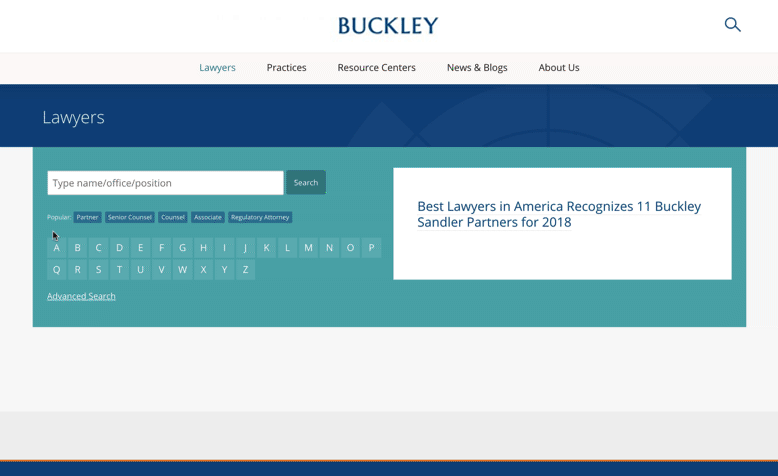 Final design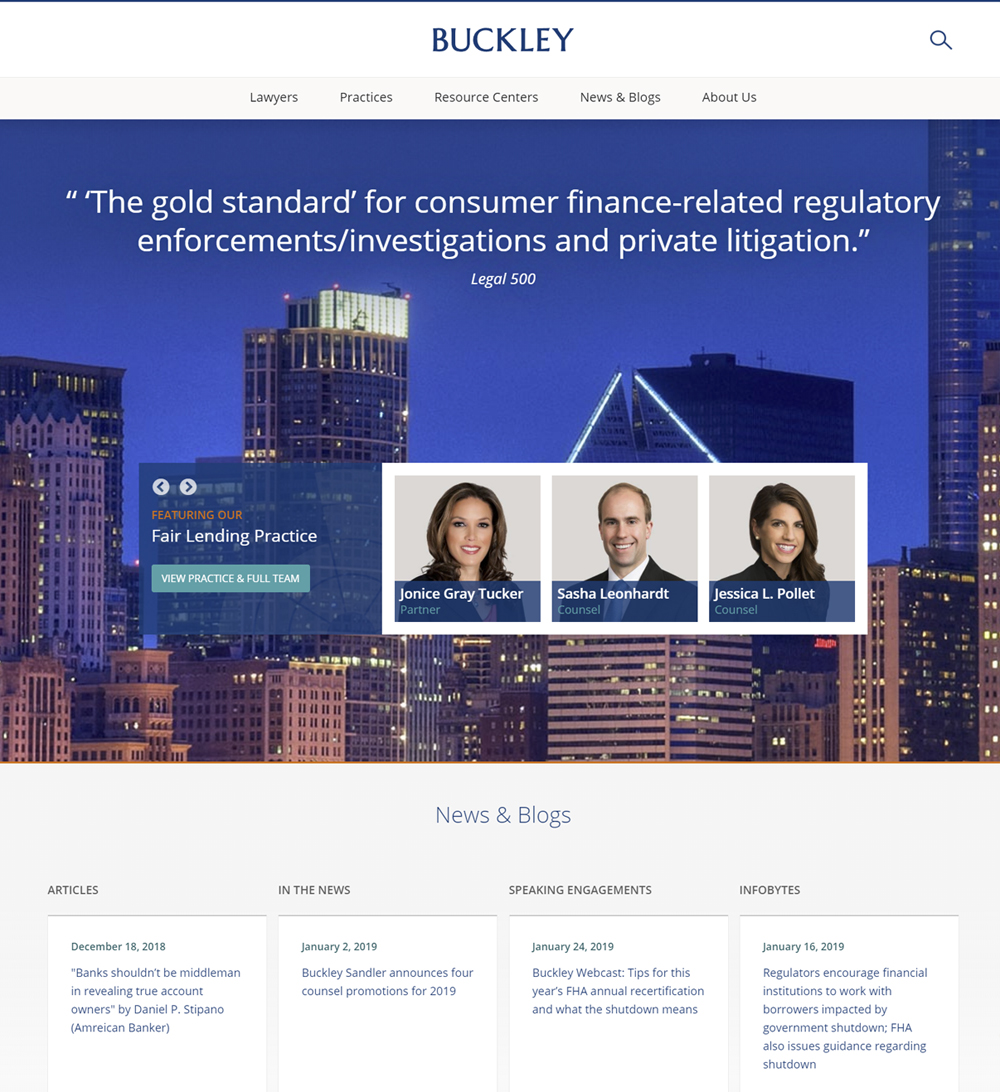 When I first hired Headscape I knew they were smart, and it was clear they were leaders in web design. What I didn't know – what one cannot know until they've spent a few years in the trenches with a vendor – is how wonderful they would be to work with, day in and day out. They are trustworthy, levelheaded, and always available. They serve as strategic advisors in all of our online endeavors, and deliver on time and within budget. A true pleasure to work with.


Cynthia A. McCollough, Director of Marketing & Business Development