ZS Sports is a full-service baseball agency representing its player's interests throughout their careers. The team, which includes lawyers, agents, and a former professional player, helps to position its clients for success in the draft process, to help them navigate important decisions, and to maximize their opportunities at the negotiating table.
The Headscape team was asked to create a new site for Zuckerman Spaeder's legal team dedicated to sport, especially baseball. The new micro site had two main objectives; to separate the sports law practice content from the main website, and to provide a new dynamic look and feel fitting with a sports related website.
Collaboration
We worked together with the ZS Sports marketing team to wireframe and design the layout of the site. Remote workshops lead to a full prototype of the site and candidate design mockups.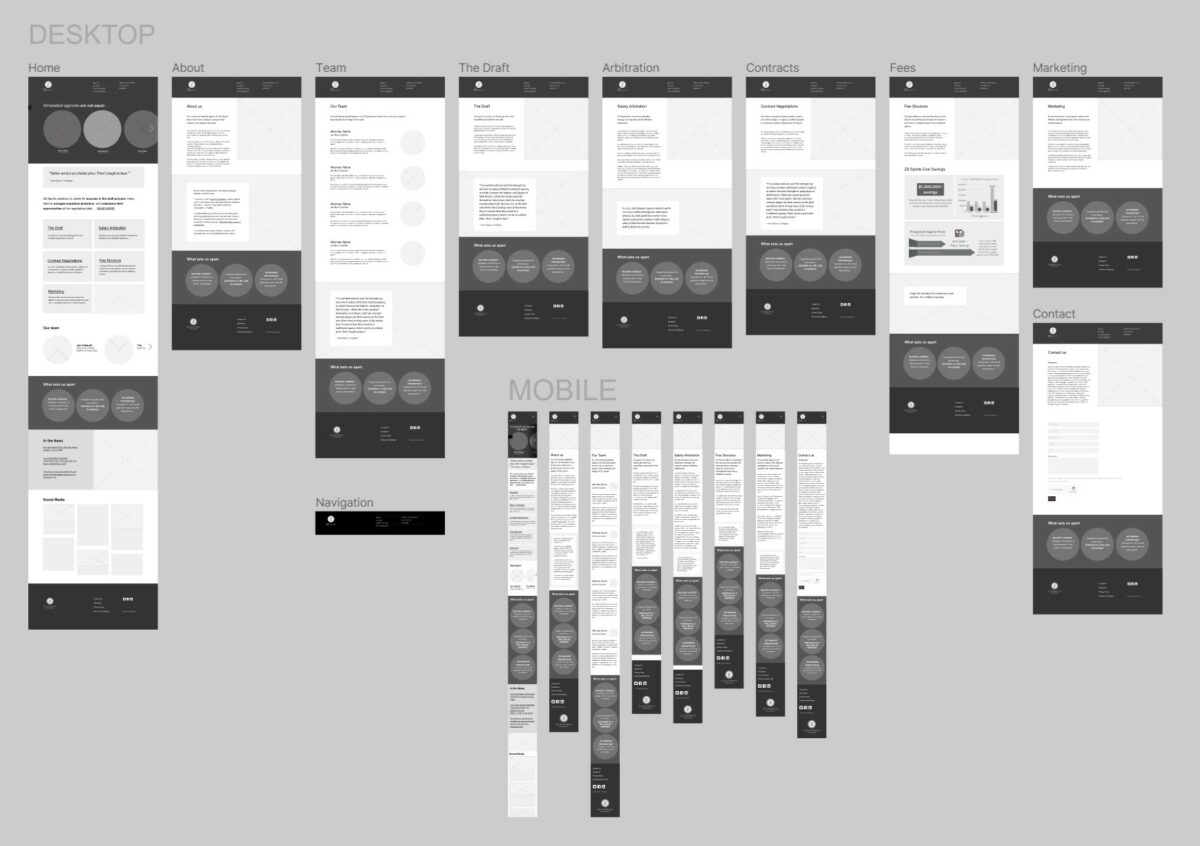 Show, don't tell
We needed to ensure that ZS Sports' well known players were featured strongly on the site's homepage. We discovered, however, that some of the media images of the players were prohibitively expensive at larger sizes. They also changed the look and feel of the site if used to fill the whole header area.

We developed a custom carousel which has the advantage of also multiple famous players at the same time, whilst keeping a fixed image behind to retain overall visual consistency.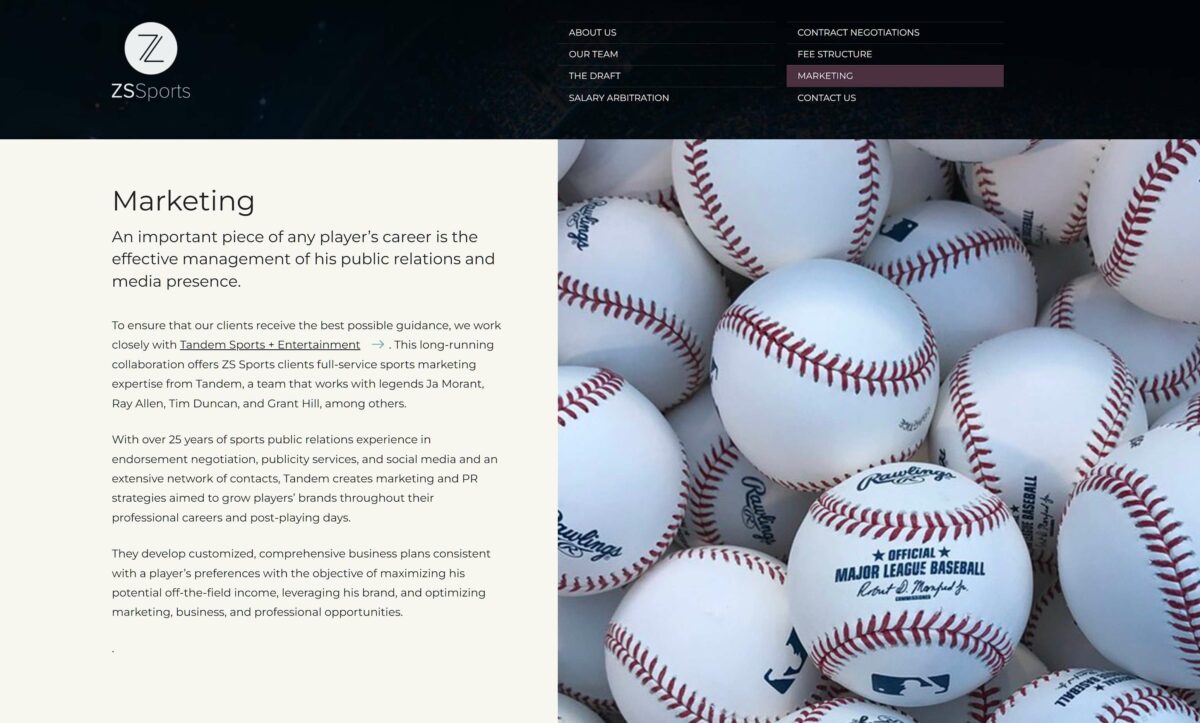 The site was built in WordPress under a very tight deadline. The site gives Zuckerman Spaeder's sports practice room to shine whilst still being clearly based on the main website.