Blackpool Pleasure Beach (BPB) is the most visited amusement park in the United Kingdom, and one of the top twenty most-visited amusement parks in the world.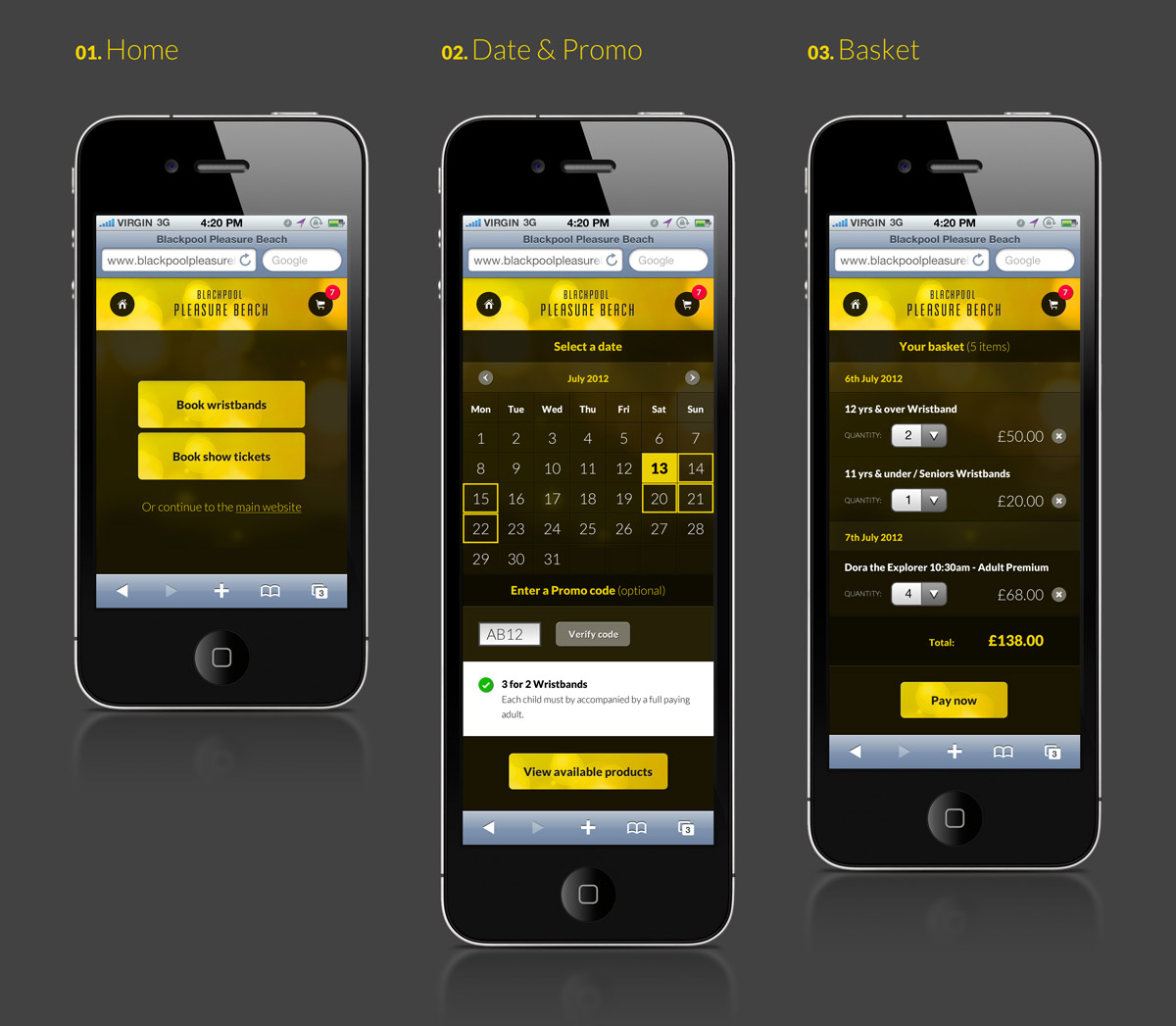 With increasing numbers of customers making bookings from mobile devices after they arrive in Blackpool, BPB needed to improve the user experience for mobile users.
We worked with BPB to interpret its branding for mobile use, prototyped the process flows for products selection and purchasing and coded the user interface that was integrated by BPB's in-house developers.