Katten is a Chicago-based law firm with more than 700 lawyers in 14 offices across the United States and in London and Shanghai. As part of a complete brand refresh, Headscape helped Katten apply its new visual identity to the web.
Companies hire Katten for it's pragmatic and business-focussed approach to getting the deal done or the case resolved.
Katten's philosophy remains centred around the same principles that guided the firm's founding: A desire to be nimble, strategic, creative and client-centric. Most importantly, a desire to be different.
The new website needed to provide a vehicle to showcase Katten's brand messaging, such as the following:
We speak your language, understand your issues and find commercially viable solutions to help drive business.

Strategic. Pragmatic. Innovative.
That's Katten.
We developed wireframe prototypes for key page types alongside static visual designs to ensure our proposed direction catered to both user requirements and strengthened brand cohesion.
These ideas were brought together in the browser and evolved as the templates were developed and tested.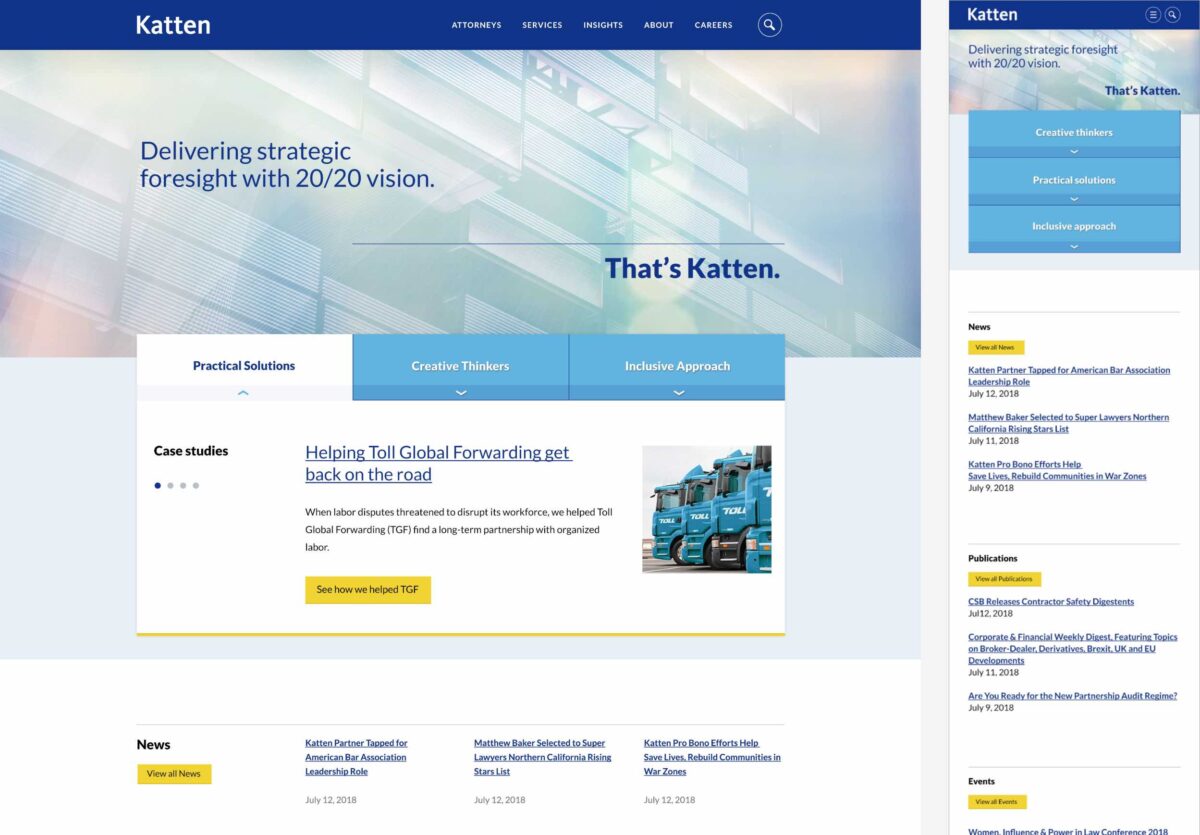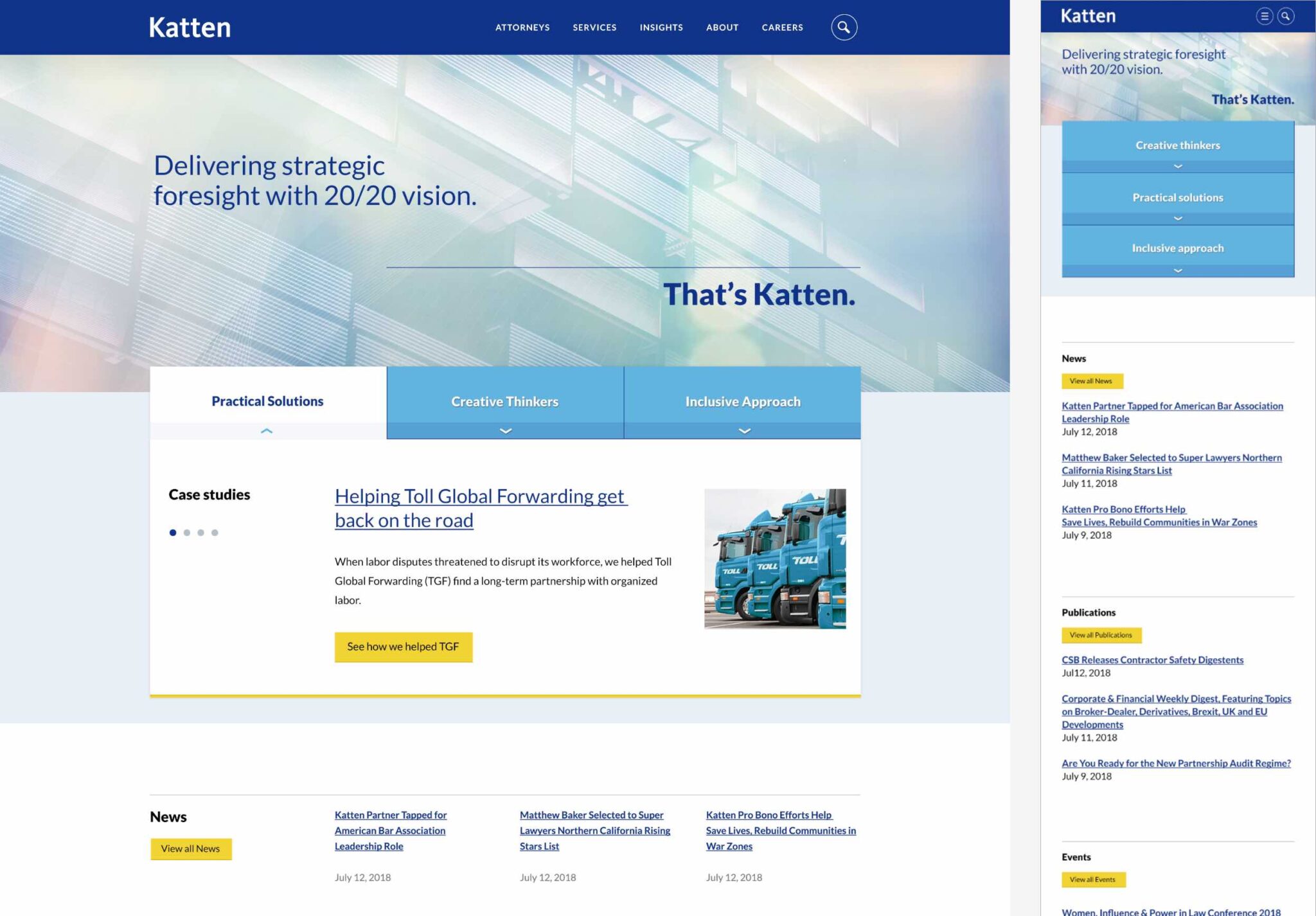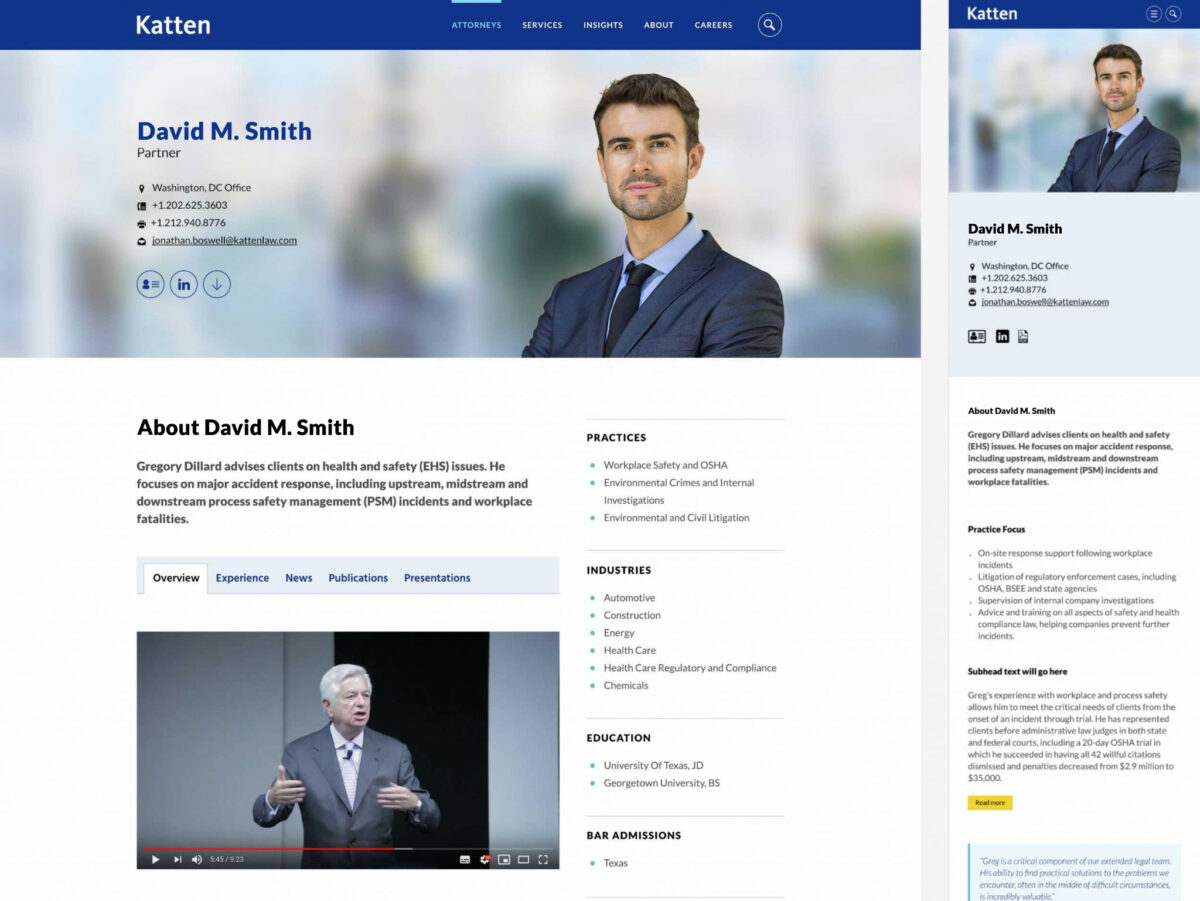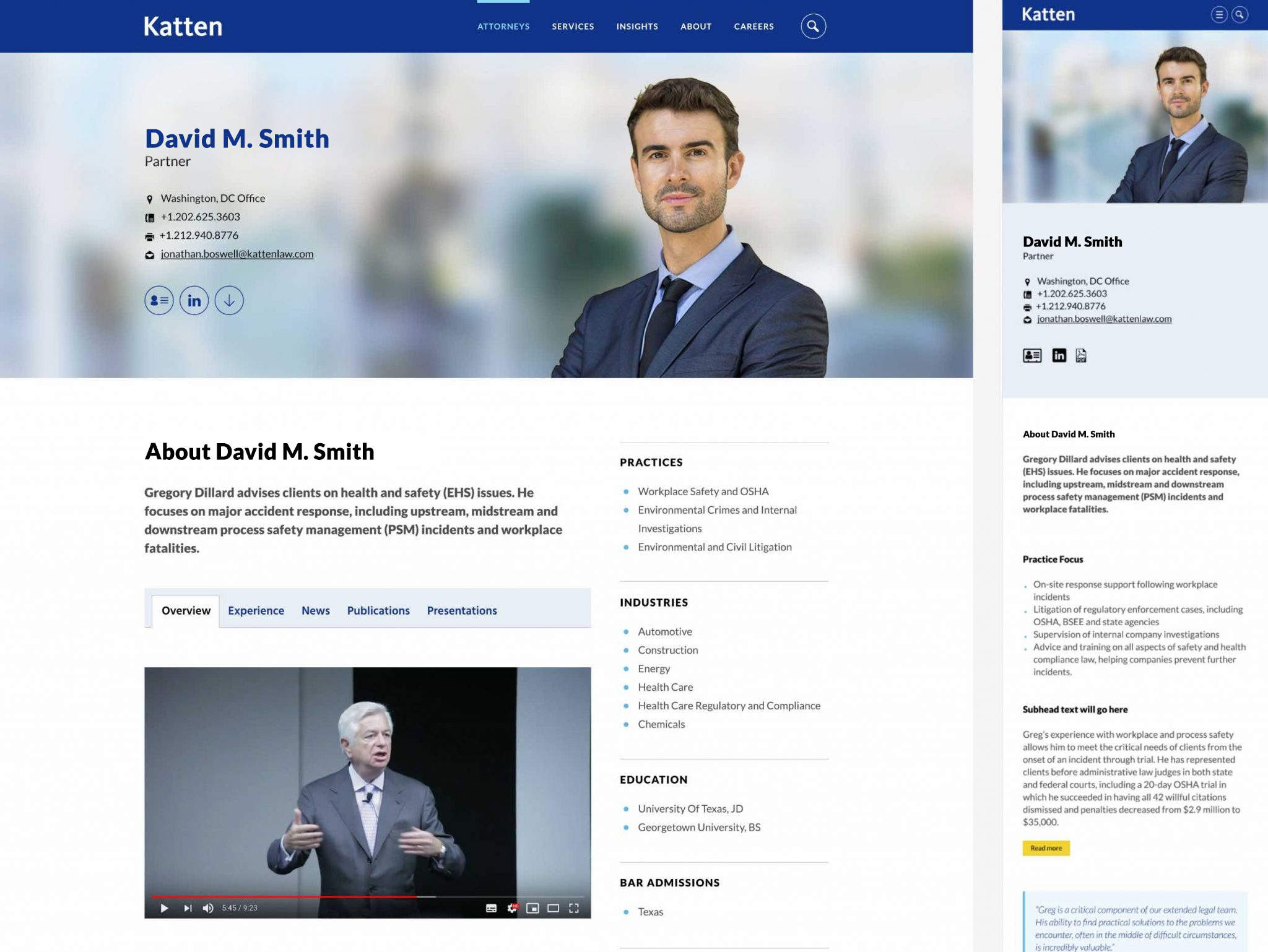 The build phase of the project involved developing static front-end templates for each of the page types along with a thorough repository of flexible components. These templates were created in collaboration with Katten and their development team who integrated the new front-end with their existing content management system.