Headscape helped Blank Rome realise its vision of a new website that communicates the firm's brand and focuses on delivering effective user experiences across all devices.
Blank Rome is an American law firm with 13 offices and more than 600 attorneys and principals who provide comprehensive legal and advocacy services to clients operating in the United States and around the world.
Rebranding a website—in short, revitalizing a firm's culture and brand identity—is no small task. Thanks to Headscape's vision and dedication, along with the hard work and commitment of our marketing team, we were rewarded with a successful launch and visually compelling and user-friendly website that can now be experienced across multiple platforms and devices. Our brand has never been stronger.


Hans Haglund, Chief Business Development and Marketing Officer.
Since its inception more than 70 years ago, the firm's culture has been deeply rooted in the strength of its diversity and inclusion initiatives—where its professionals can bring "their whole selves to work"—and in its commitment to pro bono service throughout its local communities.
Blank Rome is a dynamic, forward looking (and thinking) firm that also exhibits a straight-forward, down-to-earth attitude. They wanted a site that conveyed who they are and where they were going.
After nine months of collaboration with the Blank Rome marketing team, we are pleased to say that we are delighted with the new site. Its simple, impactful design, coupled with its clear user journeys help to reinforce what Blank Rome is about.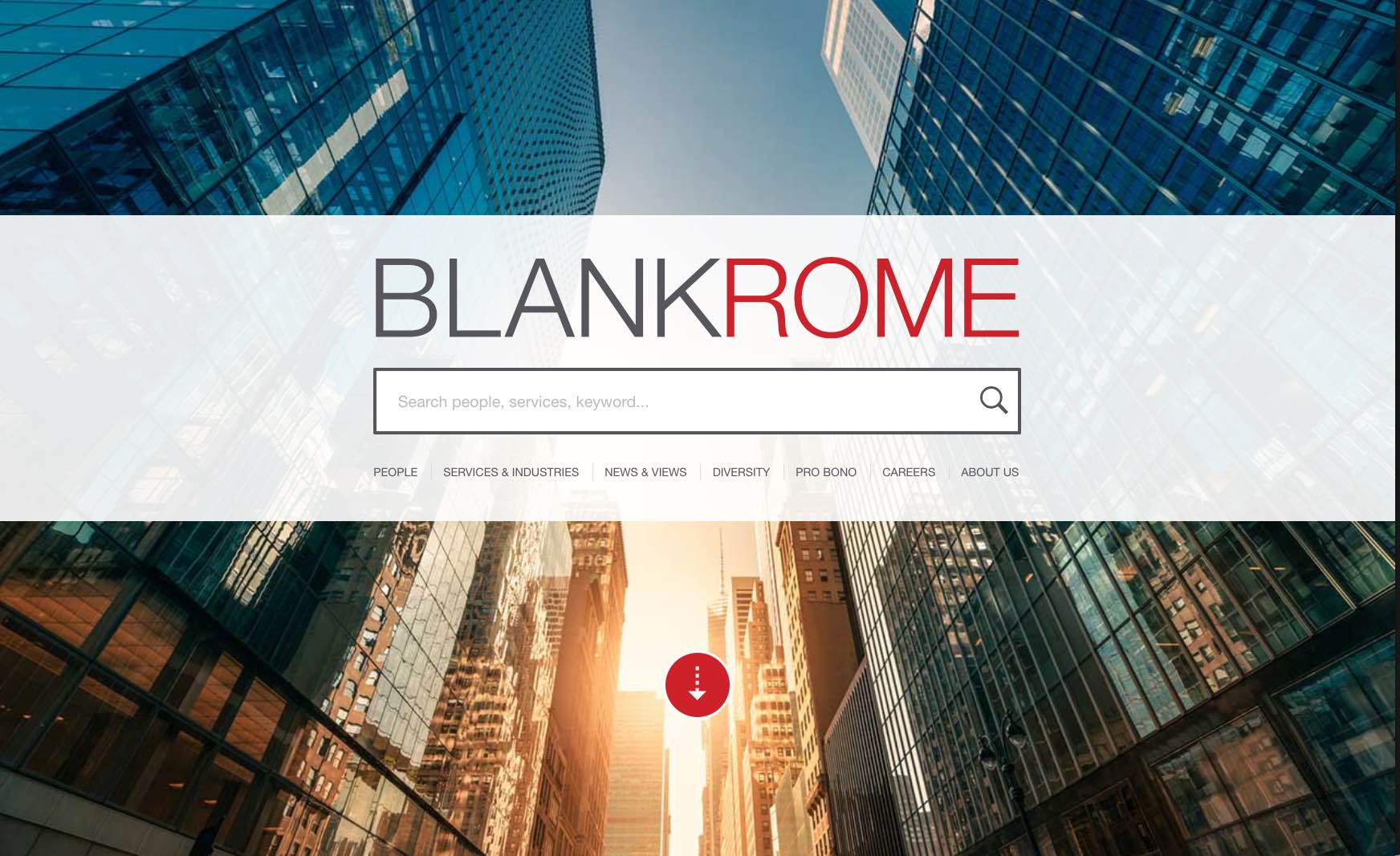 Workshop
We regularly extol the virtues of working collaboratively with our clients. This project – even though we are geographically thousands of miles apart – was no exception.
As such, we met with the firm's marketing team last summer to brainstorm what their brand and culture meant to them—as well as the firm and its professionals—and how they wanted their site to evolve to better promote who they are and what their vision is, as a leader in the legal industry and community.
Creating a site that reflects a business's character and works well for its users, is better achieved by working together to get into the detail. Numerous white boards, post-it notes, debates, and comedy ensued as ideas were exchanged and concepts were developed. Theories and suggestions dynamically shifted into plans of action.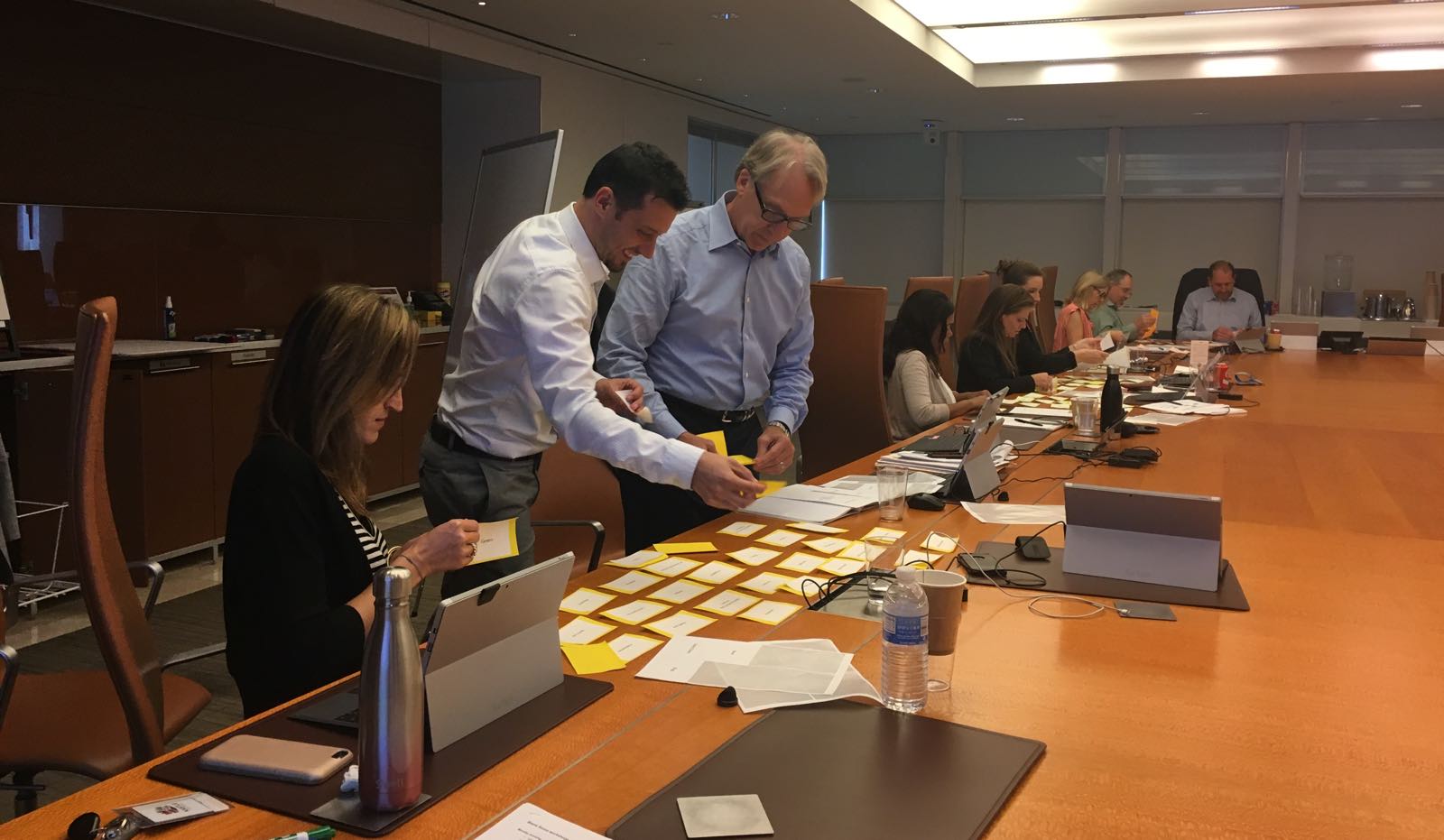 Prototyping and mockups
We developed a wireframe prototype to test the new site structure, journeys to important content, and key functionality. This was accompanied by mockups of major page types.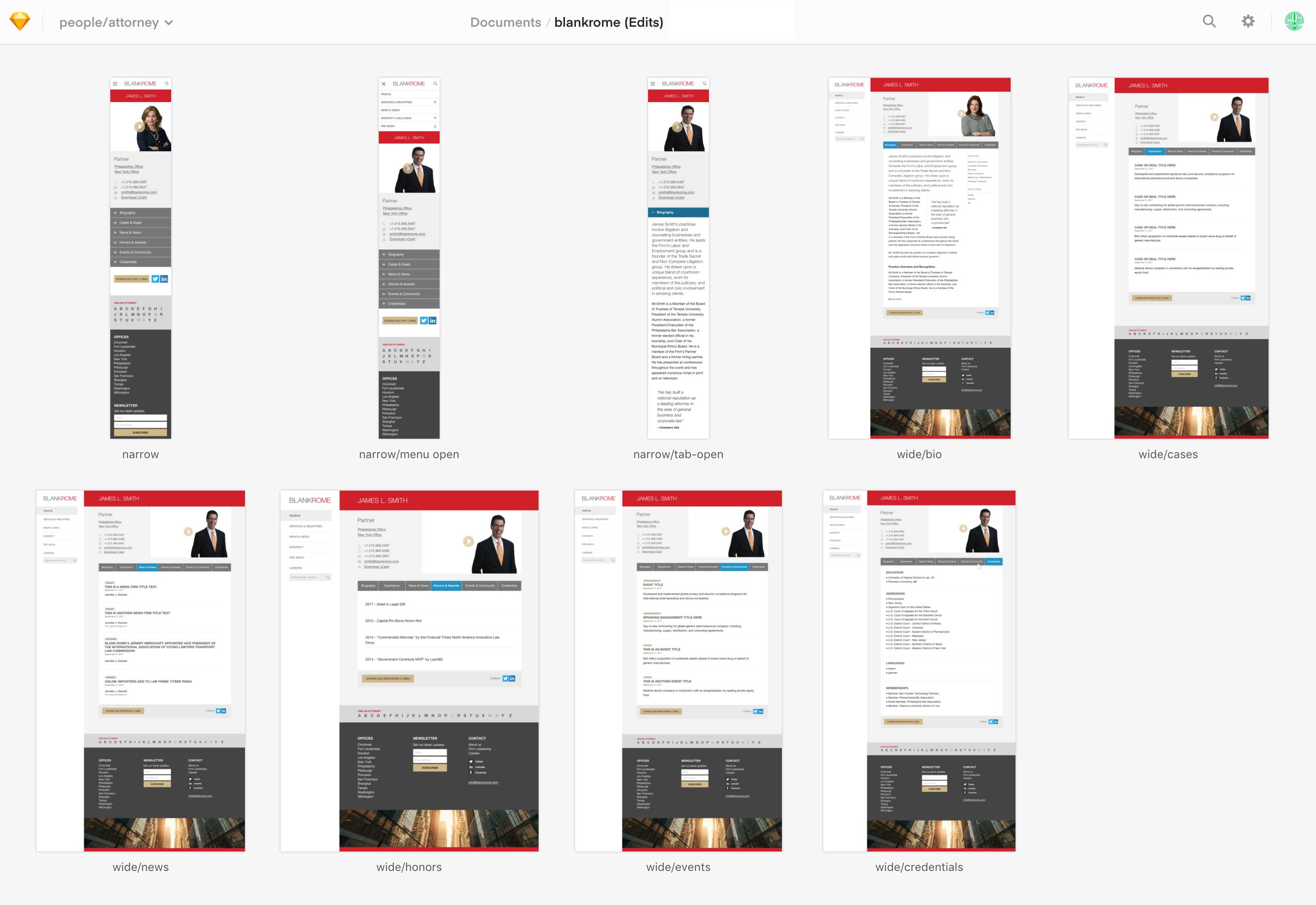 Build
The build phase of the project involved developing static front-end templates for each of the page types. These templates were then integrated into Drupal 8 along with the development of custom functionality.
Alongside our technical work, the Blank Rome team spared no effort in rewriting over 600 biographies and almost 100 practice descriptions; all within a challenging deadline.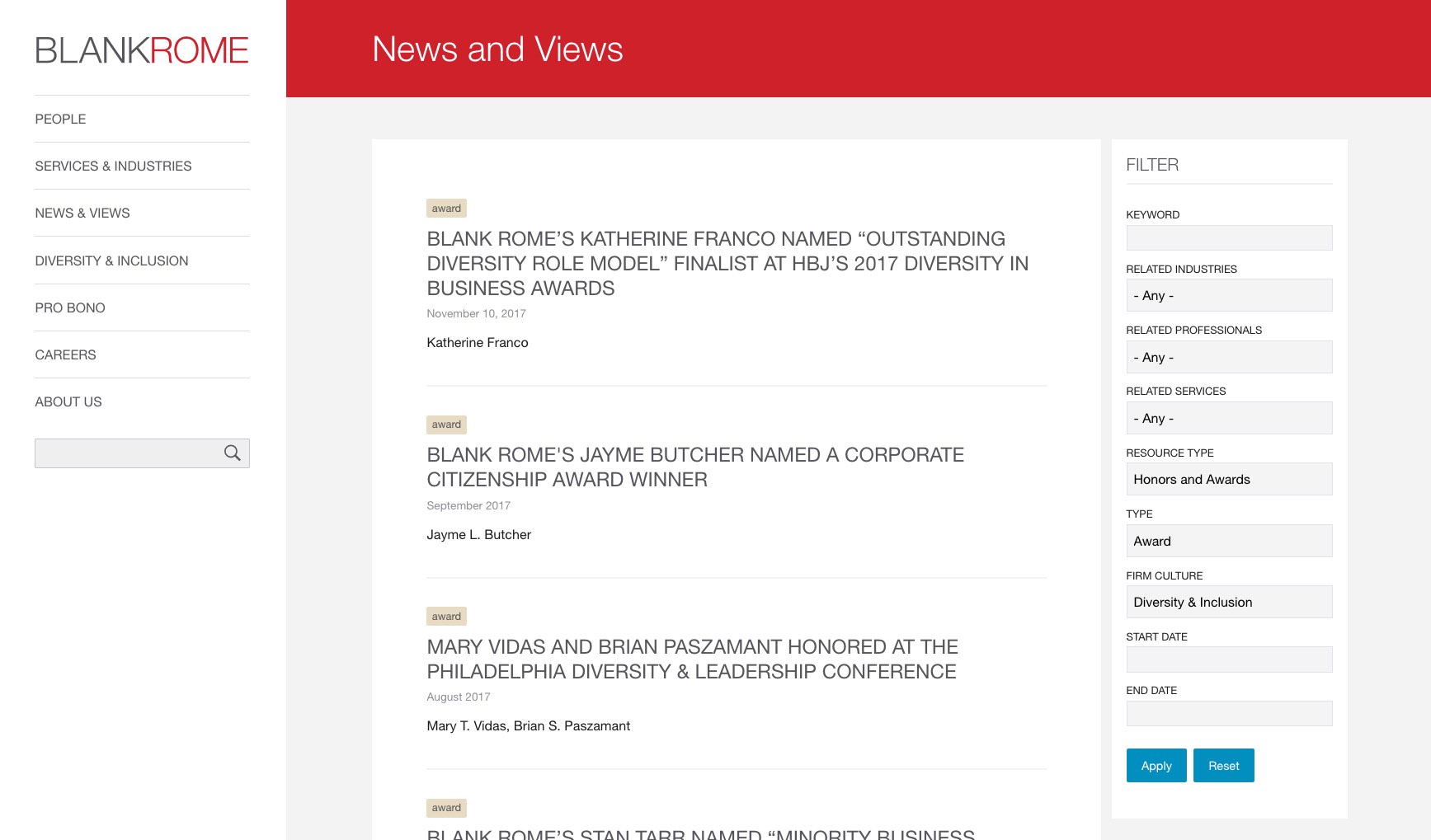 We look forward to working with Blank Rome to review and continuously enhance the site over time.